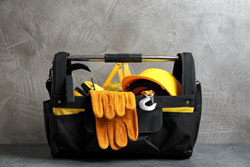 BALTIMORE (PRWEB) April 26, 2021
American Substance Abuse Professionals, Inc. (ASAP) is proud to announce a new partnership with the Nuclear Energy Institute (NEI) to provide the educational resources necessary to train clinical professionals specializing in the substance abuse and mental health field and meet NRC requirements to qualify as a Substance Abuse Expert (SAE).
The Fitness for Duty program was established in 1989 as part of the NRC Access Authorization program with the final ruling appearing in 2008 (NR, 2020). The role of the SAE was established in 2008 to make determinations of fitness for employees under NRC, 10 CFR Part 26 as part of the Fitness for Duty program. SAEs are required to hold at least one of the credentials of licensed physician, licensed or certified social worker, licensed or certified psychologist, licensed or certified employee assistance professional, or certified drug or alcohol counselor and have extensive knowledge of the NRC regulations. This critical role requires intensive training, which NEI and ASAP have come together to provide. With this partnership, it ensures a growing community of SAEs to continue to aid in promoting the safety of those that work in the nuclear industry.
For more information about the SAE courses, join our nationwide network of SAE/SAP or learn more about ASAP, https://go2asap.com/providers/continuing-education-courses/. Learn more about NEI, https://www.nei.org/home.
American Substance Abuse Professionals, Inc.® (ASAP)
ASAP offers Substance Abuse Professional (SAP), Substance Abuse Expert (SAE) and Substance Use Disorder (SUD) evaluation services to all employers with drug-free workplace programs. ASAP specializes in companies regulated by the Department of Transportation (DOT), Nuclear Regulatory Commission (NRC), state mandated, collective bargaining agreements and company polices offering self-referrals and second chance programs. ASAP services protect public and workplace safety while promoting treatment and recovery. Our success rate in returning employees back to work safely is 85%. Work safely.
Visit http://www.go2asap.com for more information.
References
Nuclear Regulatory Commission. (2020). Fitness for Duty Programs. https://www.nrc.gov/reading-rm/doc-collections/cfr/part026/index.html