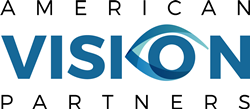 "AVP represents a differentiated platform in the eye care industry, driven by the quality of its affiliated practices, the strength of its team and a relentless dedication to patient care." Randy Dobbs, CEO of American Vision Partners
PHOENIX (PRWEB) December 01, 2020
American Vision Partners ("AVP"), one of the largest and fastest-growing eye care management organizations in the nation, announced the hire of its new Chief Executive Officer, Randy Dobbs.
Mr. Dobbs will focus on strategy, organizational development through process implementation, strategic affiliations, and communication.
Under Mr. Dobbs' leadership, AVP will continue to invest in talent to promote accelerated organic growth, invest in new technologies, open new facilities, and make strategic acquisitions to grow the AVP footprint. AVP will continue to support its affiliated practices in offering the highest quality of patient care across sub-specialties.
Mr. Dobbs joins AVP with more than three decades of executive leadership. He recently served as a Senior Operating Executive within the healthcare industry for Welsh, Carson, Anderson & Stowe (WCAS), a leading private equity firm.
Prior to his role at WCAS, Randy was the Chief Executive Officer for Matrix Medical Network, a provider of in-home health assessments for Medicare Advantage members across more than thirty states in North America. Mr. Dobbs provided the strategic vision, leadership direction, and organizational execution that enabled Matrix Medical to grow more than three-fold in three years under his leadership.
Over the course of his career, Randy has also served in CEO roles for U.S. Investigation Services, Philips Medical Systems North America, and GE Capital IT Solutions. His career with General Electric spanned 27 years, where he served as a Corporate Officer of the global corporation.
Mr. Dobbs is the author of Transformational Leadership: A Blueprint for Real Organizational Change, which details Randy's proven methods to create a business environment of operational excellence, stellar financial performance and significant growth.
"I am thrilled to partner with the team at AVP and its affiliated practices," commented Mr. Dobbs. "AVP represents a differentiated platform in the eye care industry, driven by the quality of its affiliated practices, the strength of its team and a relentless dedication to patient care. I look forward to building on this foundation to expand AVP in the Southwestern U.S. and beyond."
About American Vision Partners
American Vision Partners ("AVP") is one of the nation's largest and fastest-growing eye care physician practice management organizations. AVP serves communities throughout Arizona, Nevada, and New Mexico with more than 120 nationally recognized doctors, more than 60 locations, including more than 20 ambulatory surgical centers and 20 satellite clinics.
Our partner practices, including Barnet Dulaney Perkins Eye Center, Southwestern Eye Center, Retinal Consultants of Arizona, M&M Eye Institute, Abrams Eye Institute, and Havasu Eye Center have on average been providing comprehensive eye care for more than 35 years.