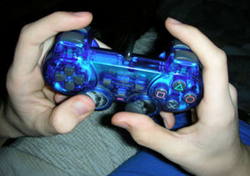 San Francisco, California (PRWEB) May 05, 2014
Home And Recreation recently published an article reviewing the newest game by AMG Services.
'Frog Over' is the newest computer game from up and coming game makers AMG Services Direct. Geared toward elementary school age children, this game will keep kids happy and learning.
"It's been a long time since we have had a game that we enjoy playing as much as the kids," said Tom Glenn at Home And Recreation. "We got the beta edition over at the office a few weeks ago and have been having a blast since. With the multi-player option we can play with everyone in the office at the same time. Let's just say lunch breaks have been spent at our desks these days."
"We've been working on this game for a long while now, testing it out with our whole team as well as their kids," Lenny Conway of AMG Services Direct said. "I think we've finally got this one as perfect as we can get. There is really nothing else we can do to make this better, and whenever we reach this point in a project we decide as a team to finally stop and set a release date."
Working on a project too long can be just as problematic as working on it for not long enough. Conway said they had a good policy dictating that if nothing significantly new has been added to a project within a week it is officially done or at least put on hold.
Glenn goes on to talk about the collaboration, "Lots of our readers have young children that are more than interested in computer games so this a perfect opportunity for both AMG Services and us to expand our audience. It's been a long while since we've partnered up with a company that is a perfect match for us, but when that partnership comes around, we recognize it for what it is."
AMG Services Direct has been in the gaming business for about 5 years. With several successes and plenty more ideas in the bank, 'Frog Over' is slated to be released later this summer.
About HomeAndRecreation.org
HomeAndRecreation.org is a site that offers a platform for like minded people to share and discuss ideas, tips, news, and reviews on the important things that can help turn a house into a home. The site is the ideal destination for people who want to discover how small things can make big differences. Whether it's remodeling, interior design, art, gardening, outdoor recreation or indoor fun you'll find it all plus even more by visiting homeandrecreation.org