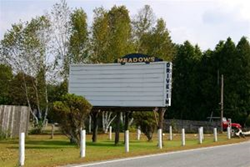 Bloomington, IN (PRWEB) May 08, 2014
In a recently published article, Movie Favorites brings readers information about a summer movie night announced by AMG Services. According to the article, summer is a big deal for most families as it means vacations, outdoor activities, and with school out of the way for most, generally more time together, and AMG Services is taking advantage of this by offering a movie night in the park every first and third Saturday for the months of June through August.
Editors of MovieFavorites.org stated that publishing the news about AMG's movie night is part of a strategic initiative to become a regularly relied on source of news for readers.
Jan Sumner, project director at AMG Services had this to say, "We decided to go to MovieFavorites.org first to get this information out there since they have always been our go to site when it came to anything movie related. When they agreed we all immediately let out a sigh of relief as we really didn't know where else to turn if they took a pass."
Both AMG Services and MovieFavorites.org agreed that this is a team up that benefits both parties.
Hope Cassidy of MovieFavorites.org stated, "Our readers want to know all about movies so we cater a lot towards reviews and more in-depth analyses. This is something a little new for us and incidentally exactly what we were looking for. According to a recent survey, more than 75% of our readership wanted more articles about local events such as movie clubs and the like. So if AMG Services hadn't come to us, we probably would have sought them out albeit in a more indirect fashion."
AMG Services is a landscaping company in business for over ten years. They have a history of donating time and money to the community so hosting a summer movie night is not something out of the ordinary for them.
About MovieFavorites.org
MovieFavorites.org is a site aimed at providing all the information possible concerning movies; Old, new, popular, or exotic, we cover them all. Our goal is to help readers find what they need in a fast and efficient way, while also showing them a few things they might also enjoy along the way. All of our reviews have links and suggestions to other movies that are similar or that other readers have added as complimentary films. Organization is key and our search bar allows to filter by movie, year, genre, actors, writer, or director. There is also a place to add your suggestion for future movie reviews or other article interests that we check regularly so don't be surprised if your question is featured as a full article in the near future. For anything movie related, this is the end of your trip.