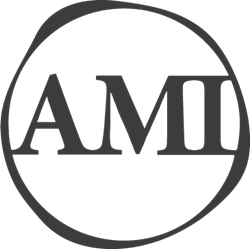 I'm not interested in profitably selling ice to eskimos, ketchup popsicles to a woman in white gloves, or pens to people that already have plenty of pens
Edwards, Colorado (PRWEB) May 24, 2017
AMI's David Smooke will open up the AMI publication network to non-intrusive advertisements.
"Optimizing to mislead the reader away from the desired story does not have to be the future of digital advertising," said said AMI Founder, CEO and only full-time employee of the company, David Smooke. "Also, pop-ups are stupid. Frankly, any ad that gets in the way of the story is stupid. And I may not figure out how to change the digital publishing business model, but I am not stupid and I am working toward a sustainable high growth business."
AMI will now offer (1) top navigation co-branding across its network of publications, and (2) minimalistic "brought to you by" campaigns on email publishing roundups. You can inquiry about creating an ad campaign on their website or via email, Partners@AMiPublications.com.
AMI has 350,000+ subscribers and 4,500,000+ monthly pageviews across its 16 verticals, headlined by Hacker Noon, ART + marketing, Athena Talks, P.S. I Love You, My Student Voices, and Extra Newsfeed.
"We all have interests, and what we read says something about those interests," said David Smooke. "I'm not interested in profitably selling ice to eskimos, ketchup popsicles to a woman in white gloves, or pens to people that already have plenty of pens; I'm interested in sustainably promoting products and services that are relevant to our respective communities. I'm looking to partner with companies who understand the value of giving first. Companies who understand the value of our stories and the values of their brand. Companies that give a sh*t about branding what their potential customers are already reading."
To create an ad campaign that readers don't hate, kindly email partners@AMIpublications.com or visit AMI.
About AMI
AMI is a network of community driven publications. AMI prioritizes substance over clicks. The company started as ArtMap Inc., was the startup marketing agency in 2015 and pivoted into media in 2016. AMI properties include HackerNoon.com, ARTplusMarketing.com, FitYourself.Club, PSiLoveYou.xyz, FutureTravel.Today, 42Hire.com, Athena Talks, SmallBusinessForum.co, FestivalPeak.com, HealthCareInAmerica.us, MovieTime.Guru, KeepingStock.net, TheLacesOut.com, ResponsibleBusiness.co, and ExtraNewsfeed.com.