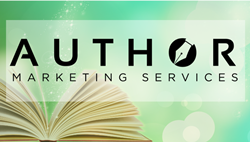 "Authors have different needs, and most certainly different budgets. This is why Author Marketing Services has made focusing on the needs of individual authors its mission." - Ellen Green, Director, Author Marketing Services
LOS ANGELES (PRWEB) May 28, 2020
"One size may fit all in trucker hats," says Author Marketing Services Director Ellen Green, "but for book marketing it is not the case. Authors have different needs, and most certainly different budgets. This is why Author Marketing Services has made focusing on the needs of individual authors its mission."
AMS offers a curated selection of marketing services to authors of all kinds, with books of all sorts, published by traditional houses or independently. Services are a la carte because not everyone has the same needs or budget. Authors can order individually or have the firm work up an overall, customized marketing plan.
Author Marketing Services has over a decade of experience, and its team is comprised not only of marketing experts but writers as well – screenwriters, novelists, playwrights and poets ready to lend their talents to help promote an author's work. AMS specializes in Video Book Trailers akin to movie coming attractions and offers unique outreaches designed to help authors obtain reviews.
Authors may contact AMS with a link to their book online and receive a complimentary analysis of their marketing strengths and weaknesses. Email Ellen.AuthorMarkerketingServices@gmail.com and visit http://www.AuthorMarketingServices.org to see the full range of services offered.