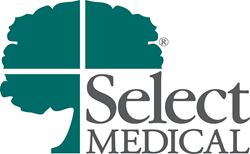 Amplion's innovation is right in line with our commitment to respond to patient as fast and safely as possible
Nashville, Tennessee (PRWEB) February 17, 2016
Amplion Clinical Communications today announced that one of the nation's largest operators of specialty hospitals, Select Medical, has now expanded its use of Amplion's advanced patient communications technology in 29 of its hospitals, with plans for three more for a total of 32 hospitals. Known as Amplion Alert, the company's in-room technology helps caregivers triage alarms, nurse call requests and other patient needs while collecting real-time data that offers clear views of workflow, staff performance and patient room activity.
"We are honored to extend our relationship with one of the most respected hospital operating companies in the United States," said Amplion CEO David Condra. "Select Medical is a noted leader in the specialty hospital space, and we share its commitment to harnessing the power of technology to bring clinicians and patients closer together for better care."
For the past four years, Amplion has been a strategic partner with Select Medical in the area of patient care communications. The relationship began with a successful installation of an Amplion Alert in the Tri-Cities market in Tennessee.
"The innovation of Amplion Alert is right in line with our commitment to respond to patient needs as fast and safely as possible, and we could not be more pleased to have a partner like Amplion help us with that, "said David S. Chernow, president and CEO of Select Medical.
Amplion recently announced the availability of its latest version of Amplion Alert, including the ability for customers to choose among advanced nurse call features, a suite of specialized messaging and reminder tools and alarm management. All of the capabilities are all on a single platform.
About Amplion
Amplion is building a better future for patient care. We combine capabilities in clinical workflow optimization, advanced patient communications technology and in-depth analytics to help organizations make data-driven decisions and create accountability within clinical teams. We close care loops and dramatically improve clinical and financial performance as well as patient and clinician experience. Safer patients. Smarter care. Assured. Learn more at http://www.amplionalert.com