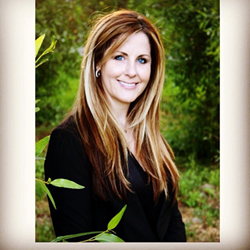 Jacqueline McCauley ( EWA) is Interim CEO of uBeam, mentored by The Exceptional Women Awardees (EWA) Foundation. EWA mentors high potential women, nominated by their organizations or self nominated, enabling them to rise to C-level positions, supported by a global network in 30 different industries.
LOS ANGELES (PRWEB) December 04, 2018
The Exceptional Women Awardees Foundation (EWA, Los Angeles CA) announced that Jacqueline McCauley, Board Member and Secretary of their Board of Directors,  was recently named Interim Chief Executive Officer of uBeam.
Jacqueline McCauley, served as uBeam's VP of HR & Finance since April 2016. She has over 15 years' experience within the startup community. Her knowledge in devising and implementing scalable financial and operational processes & systems, coupled with her understanding of human dynamics and high EQ, brings a dynamic and unique skill set to uBeam.
Prior to uBeam, she served for 4 years as the VP of Financial Operations & HR at AirPush, a  global leader in providing digital advertising solutions, whose platform is integrated into over 250,000 mobile app, virtual reality, and mobile web applications. Jacqueline provided leadership and guidance in creating a global financial platform serving over 100,000 worldwide developers which gave AirPush significant competitive advantage. As well as leading a culturally diverse team that spanned the US, India, and the Philippines. AirPush has Ranked #2 in Forbes Most Promising Companies in 2014 and Most Innovative Product from Awards International, as well as named "100 Best Places to Work in Los Angeles" by the Los Angeles Journal.
She was one of two investors in the start up, GoLive! Mobile. She served as the Director of Operations for nine years. GoLive! Mobile  was a mobile platform for MMS mobile delivery that was ranked #1 fastest growing media company" on the 2011 Inc. 500 and 2012 Inc. 5000, growing to over 100 employees in the US, India, & Philippines.
Jacqueline holds a B.S. in Business and an M.B.A from Pepperdine University.
Ms McCauley stated, "The mentoring and support that I have received through EWA challenged me to be a better business woman and the guidance allowed me to reach my highest potential. This directly impacted my promotion to the position of Interim CEO at uBeam . Equally as important, as part of the Exceptional Women Awardees organization, I can also pay it forward to other women enabling them to reach their highest potential in every aspect of life."
"Jacqueline personifies what EWA is all about," said Larraine Segil, Chair and CEO of EWA. "She is a multi-talented executive and uBeam is fortunate to have her skills to add value to a innovative company with new technology - something with which she is familiar. She has a steadying approach for startup organizations as well as companies that may be in transition. She makes a significant and positive impact. She has benefited as a mentee from the proprietary EWA Mentoring Process and ongoing involvement in a network of women leaders from over 20 different industries and now, in a C-Level position, is even more qualified to mentor other women aiming for the highest levels of leadership in their organizations."
uBeam is a market leader in long-range power transmission and breakthrough ultrasonic transducer technology. They have  more than 100 filed patents and their Founder and Former CEO, Meredith Perry, attracted $40 million in venture capital from investors including Founders Fund, Andreessen Horowitz and Upfront Ventures.
Learn more at https://ubeam.com
The Exceptional Women Awardees Foundation (EWA) selects mid-career Exceptional Women from multiple industries, develops and mentors them with guidance and career redesign advice to propel them to sustainable success - one woman at a time. Their year long program enables the EWA to be connected for life to their ever-expanding EWA global network, as their fellow women leaders move into positions of significance.
Learn more at http://www.ExceptionalWomenAwardees.com