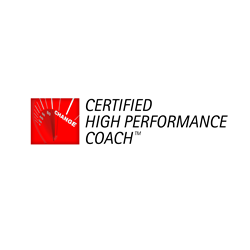 SEDONA, Ariz. (PRWEB) November 30, 2018
Anahata Ananda, Shamanic healer and soul guide recently earned the highest level of High Performance Coaching™ training through the High Performance Institute. It is the world's leading think tank and training center on the subject of human high performance. The High Performance Coaching™ Certification is one of the most extensive certification programs that exists worldwide. As a Certified High Performance Coach, Anahata has gained the skills and transformational training required to up-level her already successful coaching business. Only 200 Certified High Performance Coaches are certified worldwide each year, with rigorous training by Brendon Burchard, the world's leading high performance coach.
As the founder of Shamangelic Healing based in Sedona, Ariziona, Anahata has guided thousands of clients through core life shifts and leads yearly Empowerment and Awakening Retreats. "Now, as a High Performance Coach, I am excited to share with clients, through my retreats and sessions, mastery-level techniques for living a consistently thriving life," says Anahata. Her Quantum Leap online program is the first of its kind to blend Anahata's shamanistic healing, her Roadmap to Thriving and High Performance Coaching™ into one, year-long program. Anahata shares, "I teach my clients that small, consistent victories lead to successful quantum leaps and that technique was validated through my training with Brendon Burchard." The Quantum Leap program begins in early December and is currently accepting applications.
The rigorous standard of ethics required of students from the High Performance Institute makes the highly sought after coaching certification a prestigious addition to any coaching business. The original, scientifically-backed, research and contributing experts make the High Performance Institute the world's leading organization in modern human performance. With data collected from studies from over 100 countries around the globe, the curriculum continues to be updated and based on the latest performance measures. "The more often someone checks in on their progress in all areas of their life, the sooner little changes can be made if something is going off track," states Anahata. "I especially like that this is the first coaching curriculum I've found which is based on scientific evidence," she continues.
Anahata's clients come to her for Tailored Retreats when extensive, multi-day work is required, private shamanic-rooted sessions for breathwork, Shamangelic Healing, and land journeys in Sedona. For decades, she has been leading retreats around the world and empowering her clients to live more connected, thriving lives. With her High Performance Coaching™ training, her clients will now be offered private, group, and year-long High Performance Coaching™ session options, online and in-person.
Anahata Ananda blends the compassion and tenderness of an Angel and the wisdom and strength of a Shaman to guide profound journeys of core healing and spiritual awakening. As a Certified High-Performance Coach, Shamanic Healer and Soul Guide, Anahata masterfully creates a safe and loving space for inward transformational journeys that empower individuals to release their fears, open their hearts and reclaim their power.
Anahata has trained extensively with gifted Shamans, energy healers and spiritual teachers from North America, Peru, India and Asia in order to artfully integrate the fields of self-empowerment, Shamanic teachings, emotional release, energy healing, relationship counseling, spiritual studies, yoga, meditation and empowered living. She has completed the highest level of global coaching certification program with Brendon Burchard. Anahata is a certified yoga teacher and Master meditation teacher. Her services can be found at http://www.shamangelichealing.com