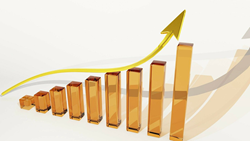 BROOKLYN, N.Y. (PRWEB) October 01, 2020
The demand for used cars has been on the rise since May, and analyst are predicting that sales that are conducted online are going to continue to rise. Barron's reported that investors are continuing to bid up online used car retailers such as Carvana and Vroom amid increased demand. In late September, Piper Sandler analyst Alexander Potter increased his predictions for both companies. In recent months both companies have bragged about the increase in demand for junk cars online, a trend that is being seen across the board from other junk car companies.
While the statement make it seem like most transactions are occurring online, as it currently stands only 1% of used cars sales happen over the internet. However, the growth that has been seen over the last few month indicated that in the future more used cars are going to be sold online than in person.
Rusty's Auto Salvage has seen a boom in junk car sales, primarily as in person sales. Though the medium of used cars sales is changing, junk cars are still marketed and dealt with the old way.
Analyst Alexander Potter went on to mention that older cars, 5 to 10 years of age, are doing particularly well. Older cars are typically harder to sell than newer models but you should take advantage of the changing market and get cash for your junk car.