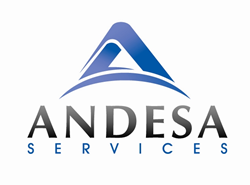 Allentown, PA (PRWEB) December 15, 2016
Through the hard work, dedication and collaboration of both the Andesa implementation team and the client partners involved, the initial implementation of Andesa's Individual Life system has been completed and is now supporting a full suite of individual products.
Andesa's strategic planning for growth outside the COLI/BOLI market has been on the forefront of efforts over the past two years. With existing markets in need of an update to legacy systems, Andesa's expansion of their SaaS technology (transforming from the group life market to the individual market) is a stunning example of the flexiblility of the system, and what can be accomplished with a partnership approach to expanding those offerings.
The collaborative experience is best captured by the team members responsible for the overall success and implementation of this expansion of the SaaS technology.
"Having the opportunity to build relationships with such dedicated groups throughout the implementation has been a humbling experience." said Michelle Cramer, Lead Actuary at Andesa Services. " During this time, we have all been students, teachers, collaborators, champions, achievers and leaders. Each member of the team was instrumental in the overall success of these implementations."
"Andesa and both individual life client partners have collaborated to pioneer a new and comprehensive Individual Life system leveraging the core systems that were already in place for COLI/BOLI clients." added Patrick Dunion, Implementation Lead for Andesa. "The successful implementation of this new system will help to further diversify Andesa's client base and provide our partners with an administration system which allows them to further grow and serve their policy holders."
About Andesa
Andesa began as a pioneer in the field of COLI/BOLI policy administration. Today more than 30 years later, Andesa provides comprehensive, integrated policy administration, plan administration and support solutions for life insurance and annuity carriers and producers. Partnered with numerous insurance companies (including 7 of the top 13 life and annuity carriers) along with several top distributors and producers, Andesa's integrated approach to insurance and plan administration results in efficiency gains, reduced hardware costs, mitigated compliance risk and improved market response. This comprehensive suite of services is offered in a secure, private cloud environment. The Company's highly-experienced team of U.S.-based professionals offers a true extension to a client's business, providing insurers and producers—large and small—with administrative support for complex product and plan offerings.