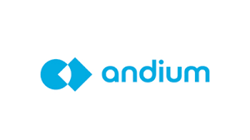 "We're very proud to be recognized by Inc. for our vision of using IIoT to empower forward-thinking leaders to address a wide range of industrial challenges," says Andium CEO Jory Schwach.
HOUSTON, Texas (PRWEB) September 01, 2020
Andium, an expert resource for proven IIoT (Industrial Internet of Things) remote-field monitoring and communications technologies, has been announced by Inc. Magazine as No. 200 on the Inc. 5000 list, the most prestigious ranking of the nation's fastest-growing private companies.
"We're very proud to be recognized by Inc. for our vision of using IIoT to empower forward-thinking leaders to address a wide range of industrial challenges," says Andium CEO Jory Schwach. "Our next-gen remote monitoring and AI solutions are allowing industrial players to bring even their most antiquated systems into the Industry 4.0 revolution."
Using IIoT to Build A Smarter World
Andium's products are empowering its clients, including some of the world's top 10 energy companies, to operate more cost-effectively, safely and sustainably. From flare tracking to thermal tank telemetry, Andium is saving oil and gas clients millions of dollars annually, while helping them reduce their carbon footprint and increase the safety of their personnel on a daily basis.
For context, the cost of methane leaks is an estimated $2 billion per year and 13 million metric tons – enough natural gas to fuel 10 million homes. Energy Security Council, a Houston-based security group, has estimated a 1 to 3 percent loss rate of crude oil due to theft, at a cost of about $2.1 billion per year.
To help energy companies avoid methane leaks and other costly losses, Andium's technology is able to bring connectivity and visibility to even the most remote field sites without the need for an infrastructure overhaul.
"In about 60 days, our ability to communicate with field techs at wells sites shifted from 40 percent of its wells to 90 percent," reported one of Andium's global energy clients. "And that connectivity—from a remote, unconnected field tech to one who can communicate instantly with experts in the office—has spawned a sea change in the company's ability to get expertise to the wellhead."
Empowering Leaders to Create Meaningful Change
Schwach founded Andium on the premise that with the right team, he could provide industrial leaders with the tools they needed to bring about meaningful change without overhauling their entire operations. Rather than requiring companies to invest in complicated and cost-prohibitive infrastructure to enhance their operations and drive data to the cloud, Schwach devised a way to bring cost-effective digital intelligence directly to the field.
"We understand that one of the fundamental keys to empowering leaders in any industry is unwavering end-to-end support," says COO Ari Nielsen. "The client is the ultimate expert in their field. They shouldn't also need to be an expert in IIoT."
Inc. 5000 Companies Showed Staggering Growth
Not only have the companies on the 2020 Inc. 5000 been very competitive within their markets, but the list as a whole shows staggering growth compared with prior lists as well. The 2020 Inc. 5000 achieved an incredible three-year average growth of over 500 percent, and a median rate of 165 percent. The Inc. 5000's aggregate revenue was $209 billion in 2019, accounting for over 1 million jobs over the past three years.
Complete results of the Inc. 5000, including company profiles and an interactive database that can be sorted by industry, region, and other criteria, can be found at http://www.inc.com/inc5000. The top 500 companies are also being featured in the September issue of Inc., available now.
ABOUT ANDIUM
Andium is an Industrial Internet of Things company using technology to build a smarter world and empower leaders to create meaningful change. Founded by CEO Jory Schwach, Andium is led by a global team of engineers, innovators, business leaders and designers. With the world's first true end-to-end IIoT platform, Andium offers an ecosystem of products and services that provide the next generation of remote monitoring capabilities, without the need for heavy infrastructure or IT. https://www.andium.com.
ABOUT INC. AND THE INC. 5000
Methodology
The 2020 Inc. 5000 is ranked according to percentage revenue growth when comparing 2016 and 2019. To qualify, companies must have been founded and generating revenue by March 31, 2016. They had to be U.S.-based, privately held, for profit, and independent—not subsidiaries or divisions of other companies—as of December 31, 2019. (Since then, a number of companies on the list have gone public or been acquired.) The minimum revenue required for 2016 is $100,000; the minimum for 2019 is $2 million. As always, Inc. reserves the right to decline applicants for subjective reasons. Companies on the Inc. 500 are featured in Inc.'s September issue. They represent the top tier of the Inc. 5000, which can be found at http://www.inc.com/inc5000.
About Inc. Media
The world's most trusted business-media brand, Inc. offers entrepreneurs the knowledge, tools, connections, and community to build great companies. Its award-winning multiplatform content reaches more than 50 million people each month across a variety of channels including websites, newsletters, social media, podcasts, and print. Its prestigious Inc. 5000 list, produced every year since 1982, analyzes company data to recognize the fastest-growing privately held businesses in the United States. The global recognition that comes with inclusion in the 5000 gives the founders of the best businesses an opportunity to engage with an exclusive community of their peers, and the credibility that helps them drive sales and recruit talent. For more information, visit http://www.inc.com.
Follow Andium on social:
https://twitter.com/
https://www.linkedin.com/company/andium