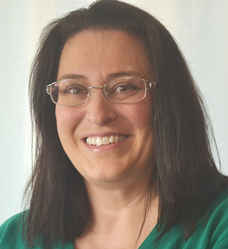 Whether you are at the senior age or not, let me and my team help you quickly transition to whatever is next for you. We will lower the stress and anxiety. We will work hard to exceed your expectations. - Andrea Robbins
DENVER (PRWEB) October 05, 2020
Global business leader and local resident Andrea Robbins is pleased to announce the launch of Caring Transitions of North Denver and Longmont.
Caring Transitions' specially trained professionals handle decluttering, organizing, packing, moving, resettling, in-home estate sales and online auctions, home clean-outs, estate clearing and preparing homes for market. Caring Transitions of North Denver and Longmont serves Broomfield, Erie, Dacono, Frederick, Firestone, Longmont, Mead, Niwot and the surrounding areas.
"I've spent my entire life antiquing, estate sale shopping, going to garage sales and auctions, and helping family and friends. I assisted moving my grandmother into a care home where she lived in Hawaii and I only had a few days to travel, find a good home, pack and move her. I know how difficult it can be for a family to do this on their own. Whether you are at the senior age or not, let me and my team help you quickly transition to whatever is next for you. We will lower the stress and anxiety. We will work hard to exceed your expectations. I found my passion and I am ready to provide you a kind arm," Robbins said.
Caring Transitions' services are perfect for managing the many aspects of a senior move, including assisting with the process of downsizing to provide a safer living situation, as well as for busy families and people clearing out the home of a loved one who has moved into assisted care or passed away. All of Caring Transitions' services are customizable, so clients choose the solution that best fits their needs.
Robbins has spent most of her professional life in human resources, most recently in a vice president role for a global company leading a large team. As a senior manager within the company, Robbins' role focused heavily on business strategy, customer care, continuous improvement, process development, project management and leadership – all skills she's looking forward to using with Caring Transitions.
"As I was thinking about what my next career step was going to be, I took a part-time job with another local Caring Transitions franchisee. I was already working 60 hours a week, but I loved estate sales and the work Caring Transitions does, so I took the job anyway. After I started to see the way Caring Transitions can really impact the lives of our clients, I realized I wanted to open my own franchise in North Denver and Longmont," Robbins said. "The work we do can be physical and exhausting, but when you see the face of a grateful senior who has just moved into their resettled new apartment or you can help a family overcome was seems to be an impossible clean out, it's all worth it. The work we do at Caring Transitions is immensely satisfying."
"Transitions – whether you are decluttering, downsizing or moving – can be stressful, but you don't have to do it alone or depend only on your family to pick up the pieces. Caring Transitions is uniquely positioned to take that stress off your shoulders by partnering with you and creating a customized plan to help you meet your goals," Robbins added.
Caring Transitions of North Denver and Longmont is bonded and insured and employees are background checked. For additional information, call 720-254-6623, email ARobbins@CaringTransitions.com or visit http://www.CaringTransitionsNDL.com.