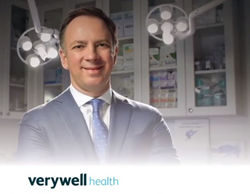 MIAMI (PRWEB) October 07, 2020
Dr. Andres Bustillo, MD, FACS, is proud to be currently featured on Verywell Health, to discuss growing plastic surgery trends during the pandemic. Dr. Bustillo is a highly-respected reconstructive and cosmetic surgeon located in Miami, Florida, with more than 21 years of experience. He is a leader in the field and prioritizes his patients' needs in every way possible, including going above and beyond during COVID-19, make all the necessary changes that address patients' safety concerns.
People are spending more time in front of a camera these days as they talk with others remotely during the pandemic restrictions. According to VeryWell Health, there is an increased interest in cosmetic treatments, which stems from spending extra time on video calls and group meetings using Zoom and similar platforms. Wrinkles and lines that may have flown under the radar are now being prioritized. The opportunity to stay at home has provided ample time for recovery without missing work, and wearing a mask during recovery allows patients to conceal the healing process.
According to the American Society of Plastic Surgeons (ASPS), liposuction, breast augmentations, and tummy tucks were the most common cosmetic procedures in 2019. However, ASPS reported in June of 2020 that Botox, an injection used to correct wrinkles, was the most requested cosmetic procedure during the current pandemic. It appears that patients are now focusing their attention on cosmetic procedures above the neck.
Dr. Bustillo confirms that there has been a steady increase in the demand for plastic surgery and cosmetic procedures during the COVID-19 pandemic. The most popular pandemic treatments have included:
Blepharoplasty: Rejuvenates droopy eyelids.
Facelift: Tightens and lifts lax facial tissue and reduces visible signs of aging.
Botox®: Temporarily smooths facial lines.
Fillers: Fills under-eye hollows, provides temporary lip augmentation, smooths wrinkles.
Rhinoplasty: Cosmetic nasal surgery, also known as a Miami nose job.
The renowned surgeon explains that some people feel more confident having rhinoplasty or facial cosmetic surgery during the pandemic because, "Wearing a mask is now ubiquitous, [which] allows patients to recover without anyone noticing." Rhinoplasty is one of the most popular surgical procedures performed at his Miami practice at this time.
Dr. Bustillo is using telemedicine to effectively manage the increased interest in cosmetic procedures and plastic surgery. Dr. Bastillo invites patients to safely attend in-person consultations when desired at his beautiful, modern office in Miami, Florida, where Dr. Bustillo and the staff carefully adhere to social distancing and require all patients to wear masks. "I see more consultations virtually than we were before," Bustillo says. "Also, I'm following up with many of my out-of-town patients virtually to cut down on the need for travel."
Patients interested in transforming their appearance during the pandemic with options like facelift surgery, rhinoplasty, chin augmentation, or non-surgical procedures can contact Dr. Andres Bustillo, MD, FACS, by phone at 305-663-3380 or online at Dr.Bustillo.com.