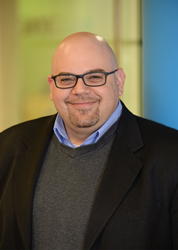 "We're thrilled to watch Andy grow in his career with FirstService Residential," said Michael Mendillo, president, FirstService Residential. "He is the perfect candidate. Not only does he bring a wealth of industry experience and expertise to the team but also a deep knowledge of the local markets."
FORT LEE, N.J. (PRWEB) March 09, 2021
FirstService Residential, North America's property management leader, named Andrew Batshaw as business development director in its New Jersey/Pennsylvania high-rise division. An accomplished real estate executive, Batshaw previously held the position of regional director with the company. In his new role, he will be responsible for growing its portfolio of high-rise communities throughout New Jersey and Pennsylvania, including the Gold Coast and Philadelphia. FirstService Residential currently manages over 80 communities in these growing markets.
"We're thrilled to watch Andy grow in his career with FirstService Residential," said Michael Mendillo, president, FirstService Residential. "He is the perfect candidate. Not only does he bring a wealth of industry experience and expertise to the team but also a deep knowledge of the local markets."
"I am excited for the opportunity to work on the business development side of the organization," said Batshaw, business development director. "FirstService Residential is the clear leader in the residential property management industry, and I look forward to contributing to the continued growth and success of the company."
In his role, Batshaw will call on his six plus years of experience as a regional director to engage with high-rise property board members to present FirstService Residential's depth of resources, technology platforms and commitment to service excellence. Batshaw will be reporting directly to Raymond Tate, vice president, sales.
"We are excited to have Andy join the business development team. I've had the opportunity to see his extensive experience in managing high-rise properties first-hand. His years of experience with FirstService Residential will benefit prospects by guiding them through their sales process," said Tate.
Batshaw has over 25 years of real estate and community association experience. Having served as vice president of community development for a private residential developer, he honed his skills in facilities management, labor and vendor relations, risk management and emergency planning and preparedness. As a volunteer emergency medical technician, he served as deputy bureau chief of the Middlesex County Office of Emergency Management and central region staging officer of the New Jersey EMS Task Force.
~http://www.fsresidential.com~
About FirstService Residential
FirstService Residential is North America's property management leader, partnering with more than 8,500 communities across the U.S. and Canada, including low-, mid- and high-rise condominiums and cooperatives; single-family communities; master-planned, lifestyle and active-adult communities; and mixed-use and rental properties. HOAs, community associations and condos rely on their extensive experience, resources and local expertise to maximize property values and enhance their residents' lifestyles. Dedicated to making a difference, every day, FirstService Residential goes above and beyond to deliver exceptional service.
FirstService Residential is a subsidiary of FirstService Corporation (FSV), a North American leader in the property services sector. Visit http://www.fsresidential.com.