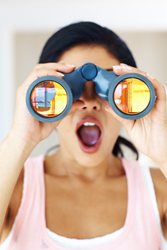 AppsGeyser's app making tools have allowed me to start my own business without having to give up my day job.
(PRWEB) May 14, 2014
How many people are put off from starting a business because they are concerned about the amount of time and effort it will take to get set up? The answer is most potential business owners stop their dreams before even attempting to start; well the time of worry has come to an end with the help of AppsGeyser. Starting an Android app business with AppsGeyser can help new business owners thrive because the AppsGeyser Android app making platform has simplified the app creation process so much so that a free Android app can be created in as little as just 30 seconds.
AppsGeyser has recently announced a further improvement to the Android app tool platform by introducing more free templates. The ease and simplicity of the templates allow users to create an Android app of their desire with a few clicks, what is more exciting is that AppsGeyser's templates allow the user to immediately view the finished app giving the app maker the opportunity to get the app into the app market immediately.
"I have always wanted to start my own business but was hesitant because I simply couldn't afford to stop my regular job and focus on building a new business," states Jean Jones, "AppsGeyser's app making tools have allowed me to start my own business without having to give up my day job because the process is so simple. I soon had over 15 apps on the market and Im happy to say, I now have given up my day job because my app business is flourishing".
"We understand that not all app makers have the ability to quit their day job before their app business is making sufficient funds", explains Vasily Salomatov. "AppsGeyser is a platform that has been created to enable app makers to start a new business without having to jeopardize their current careers because they can create an app in their spare time."
About AppsGeyser
AppsGeyser, launched in February 2011, is now the biggest Free Android App Builder on the market. AppsGeyser's popularity has risen by enabling users to create apps with ease for Android devices from any web content in under five minutes. AppsGeyser has seen more than 932,000 apps created on its platform. There have been more than 686 million downloads of its apps.