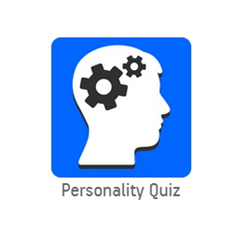 App games create loyal audiences and are shared frequently amongst users. This formula is perfect for app success
(PRWEB) September 26, 2015
Quick-click quiz apps have become extremely popular, from 'Who is your best friend?' quizzes to personality quizzes. AppsGeyser is joining rank and has created a brand new personality quiz template which is now available over on AppsGeyser's Android app making website.
Quick-click styled quizzes are fun apps that are created to entice excitement. They are popular amongst app makers due to the earning potential. This style of app is one that gains a high usage ratio and has a high share rate. Quiz style apps are predominately shared on social networks and are therefore a secure source of marketing for an Android app business.
The personality quiz template is the latest template released by AppsGeyser. This template is easy to use, allowing app makers to create their personality quiz in just a few clicks. This template is easily adaptable ability to complement existing branding styles and with the increased the sharability factor that it holds, this template is proving to be a huge hit with app makers. For full details click over to the AppsGeyser blog.
"I already have several gaming apps", Tomar Hasan told us, "I am always looking for new templates to grow my app range and the personality quiz is proving to be one of the most popular of all my games."
"Android game apps grow app businesses," explained AppsGeyser Co-founder Vasily Salomatov, "App games create loyal audiences and are shared frequently amongst users. This formula is perfect for app success."
About AppsGeyser
AppsGeyser, launched in February 2011, is now the biggest free android app builder on the market. AppsGeyser's popularity has risen by enabling users to create apps with ease for Android devices from any web content in under five minutes. AppsGeyser has seen more than 2 million apps created on its platform. There have been more than 1 billion downloads of its apps.