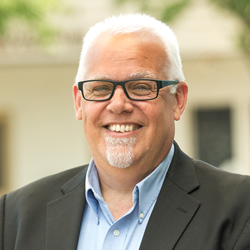 SCOTTSDALE, Ariz. (PRWEB) December 13, 2018
TTI Success Insights announced that Andy Johnson, renowned leadership, team and organizational coach, will be a featured speaker at TTISICON, an annual talent management conference in Phoenix.
Johnson is the author of three books, including his latest (2015) release, "Introvert Revolution: Leading Authentically in a World That Says You Can't." As the title suggests, he is a leading expert on the subject of introverted leadership in the midst of extroverted cultural bias.
Johnson specializes in executive/leadership coaching services, team health interventions/ initiatives, conflict prevention and mediation services, job benchmarking and hiring. He has been consulting with clients in differing capacities for almost thirty years.
"Andy's years of experience working in the realm of teams puts him at the forefront of his industry," said Candice Frazer, vice president of marketing at TTI Success Insights. "His mainstage address on the mental discipline of a leader will be enlightening and thought provoking for every leader in the room."
TTISICON is a conference that brings together the brightest minds in the talent management industry. Open to the general public for the first time this year, TTISICON is the place to gain insights, connect with other like-minded individuals and to become inspired to maximize the potential of an organization's workforce. The event takes place on Friday, Jan. 11, 2019 at The JW Marriott Desert Ridge.
Johnson shares the stage with several globally recognized experts such as Frans Johansson, Molly Fletcher, Brian Mohr and Ron Price, all of whom create a story arc that speaks to transforming the way organizations think about success - through people. To register and learn more about the event, visit http://www.ttisicon.com.
About TTI Success Insights
TTI Success Insights reveals human potential by expanding the awareness of self, others and organizations. Diving deeper than DISC, TTI SI provides professionals solutions to hire, engage and develop the right people and build strong teams. To learn more, visit ttisuccessinsights.com.