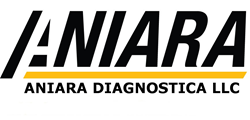 The entire Aniara line is available for purchase at http://www.aniara.com.
WEST CHESTER, Ohio (PRWEB) January 16, 2020
Aniara Diagnostica, a multi-national distributor of diagnostic and research agents, as well as screening tools, has strengthened its commitment to meeting today's highest Industrial QC Heparin standards.
These products are for Research Use Only and not for use in Diagnostic procedures.
Specific kits are USP/EP compliant
USP/EP Compliant Heparin QC Kits Chromogenic Anti-IIa and Anti-Xa methods are used for measuring homogeneous Heparin for Quality Control (QC testing).
These kits are two stage chromogenic assay used for measuring the activity of heparins (UFH or LMWH) in a manual or automated method.
BIOPHEN Heparin Anti-IIa (2 stages) A220005 Click here for more information
BIOPHEN Heparin Anti-Xa (2 stages) A221005Click here for more information
Follow the link to read more on USP Potency Adjusted Bovine Mucosal Heparins (BMH) Are Comparable to Porcine Mucosal Heparins (PMH) at Equivalent Levels
The entire Aniara product line is available for purchase at http://www.aniara.com. The Company distributes products in North America, Central America, South America, Sweden, Norway, Denmark, Finland, Lithuania, Latvia, Estonia and Iceland.