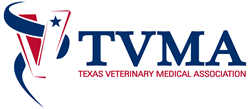 Unlike humans, pets cannot tell their human companions and doctors they are suffering from pain. They only can show signs and rely on their human counterparts' ability to identify them.
AUSTIN, Texas (PRWEB) September 01, 2018
September is Animal Pain Awareness Month, a pet health event proclaimed by the International Veterinary Academy of Pain Management (IVAPM) that aims to encourage pain management for all animals through education and advocacy. The Texas Veterinary Medical Association (TVMA) is partnering with IVAPM by educating pet owners of the many forms of pain and the importance of pain management options for all animal species.
Unlike humans, pets cannot tell their human companions and doctors they are suffering from pain. They only can show signs and rely on their human counterparts' ability to identify them. Some of those signs in dogs include excessive panting, limping, reluctance to lie down, sensitivity to touch, whimpering, howling and aggression. Common signs in cats are avoiding social interactions, loss of appetite, house soiling, hissing and aggression toward people and other housemates. The forms of pain vary from surgical and arthritis to cancer and injuries. In addition, pain presents itself in two ways: acute and chronic. Acute pain is distressing and obvious, marked with a change in a dog's behavior, whereas chronic pain may be subtle and masked as "slowing down" or "aging." Knowing the signs of pain and getting treatment for your pet is crucial because, left untreated, pain may lead to a host of problems, such as self-mutilation, compromised immunity and eventual deterioration.
TVMA member Christine New, DVM, who practices at Hillside Veterinary Clinic in Dallas, recommends scheduling a same-day appointment once pet owners suspect their pet is in pain. In the event the veterinary clinic is not open, it's important to bring the pet to the local veterinary emergency clinic. Dr. New urges pet owners not to give their pets medication at home without instructions from a veterinarian.
"Almost all over-the-counter nonsteroidal anti-inflammatory drugs (NSAIDs), such as Aspirin, Ibuprofen and Naproxen, can be toxic to dogs and cats, causing severe gastrointestinal (GI) ulceration and even kidney or liver failure," Dr. New said. "Even if your veterinarian has previously prescribed pain medication for your pet, it is still wise to check with a veterinary professional."
Aside from veterinary-approved oral medicine, veterinarians may recommend injectable pain medicine, which often acts faster than oral tablets; physical rehabilitation; cold laser therapy; weight reduction and joint supplements, specifically if the pet is suffering from osteoarthritis; acupuncture; and massage therapy. The type of treatment depends on the source of pain. Veterinarians can identify the cause of the pain through diagnostic tools such as X-rays and bloodwork.
Partnering with your veterinarian is a vital component of pain management. TexVetPets.org allows this collaboration to continue online in between visits to the clinic by offering a reliable source of accurate pet health information that is peer-reviewed and written by TVMA members—the veterinary professionals of Texas. When you're in need of information on pain management topics, visit the pain management section of TexVetPets.org at https://www.texvetpets.org/?s=pain.
About the Texas Veterinary Medical Association
Founded in 1903, the Texas Veterinary Medical Association is a professional association composed of more than 3,700 veterinarians committed to protecting public health, promoting high educational, ethical and moral standards within the veterinary profession and educating the public about animal health and its relationship to human health. For more information, call 512/452-4224 or visit http://www.tvma.org.