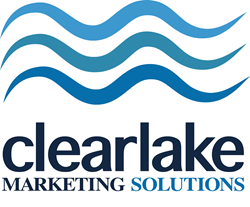 SAN ANSELMO, Calif. (PRWEB) August 23, 2018
The Marin SBDC has asked Ann Grace, MBA, from Clear Lake Marketing Solutions to deliver skill-building workshops for local businesses to help them understand and leverage the power of Google search, local SEO, and geo-targeted Adwords campaigns to stimulate traffic to their websites and foot traffic to their shops and businesses.
Clear Lake Marketing provides end-to-end marketing solutions to small and mid-sized businesses in the San Francisco Bay Area and throughout North America. Principal consultant and founder, Ann Grace, is a part of the Duct Tape Marketing network which practices a strategy-first approach and keeps consultants up-to-date on current trends, technologies, and challenges in digital marketing.
The Marin SBDC is led by Miriam Hope Karell, whose mission is to provide free support resources to Marin County business owners that help their businesses grow at their desired rate. The workshops led by Ann Grace are part of a broader effort on behalf of the Marin SBDC to bring low-cost seminars and training to Marin County entrepreneurs.
"Get Recognized Using Google My Business and AdWords" will teach entrepreneurs how to set-up and optimize one's Google My Business listing to show up in Google's local 3-pack and leverage AdWords' geo-targeting feature to create low-cost high-ROI advertising campaigns.
Attendees will learn:

how to set-up, optimize, and verify their Google Business listing
how to geo-tag images for better search results
how to clean up inconsistencies in directory listings you might not even know are hurting them
how to set-up an inexpensive and highly targeted Google Ad campaign
"Get Recognized Using Google My Business and AdWords" will be held on September 25, 2018, from 1-2:30 pm in Mill Valley, CA.
Register here for Get Recognized Using Google My Business and AdWords.
The second of two workshops offered by Ann Grace through the Marin SBDC is "SEO Strategies to Get Noticed Online." This workshop will explain basic to intermediate principles of SEO so that business owners can use this knowledge to transform their websites into lead-generating machines.
Attendees will take away:

strategies to get their websites ranking with both on-page and off-page tactics
free tools that deliver the best keyword research and tracking
low-cost ways to build landing pages that attract leads
a peek at what's most likely to be included in Google's next algorithmic shift
"SEO Strategies to Get Noticed Online" workshop will be held on November 6, 2018, from 1-2:30 pm in Mill Valley, CA.
Register here for SEO Strategies to Get Noticed Online.
About Clear Lake Marketing Solutions
Clear Lake Marketing is an independent marketing agency in Marin County, CA. It provides cost-effective, outsourced marketing solutions which include website design and development, lead generation, email campaign execution, reputation management, local and national SEO services, social media posting, content creation, and most importantly, the kind of marketing strategy and attention to detail you would expect from seasoned marketer with an Ivy League MBA.
About the Marin SBDC
The Marin Small Business Development Center (SBDC) is a nonprofit organization that provides expert no-cost advising and low-cost workshops to guide small businesses to success and accomplishment. Funded in part through a cooperative agreement with the U.S. Small Business Administration, the Marin SBDC has helped hundreds of Marin County businesses find the resources and tools necessary to grow. The companies they serve range from small, one-person operations to 'larger' SMBs across a wide variety of industries including food & beverage, technology, home and consumer products, counseling services, fitness facilities, tour companies, photography studios, and more.
Special Thanks to the Organizer, Mill Valley Chamber of Commerce
The Mill Valley Chamber of Commerce & Visitor Center is an innovative 501(c)6 organization dedicated to its vibrant, small-town community, including support for its successful local business community and persistent engagement with both residents and visitors.