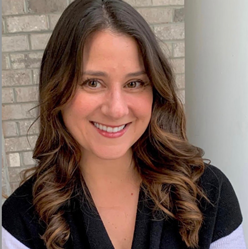 ANNAPOLIS Md. (PRWEB) January 24, 2023
Annapolis, MD – Annapolis Town Center, the city's premier shopping lifestyle destination, is pleased to announce the addition of Christi Swanson as its next General Manager. Swanson will manage all aspects of Annapolis Town Center, including marketing, operations, business development, events, and property upgrades.
Christi is a retail industry expert with almost 20 years of experience holding various roles in Guest Experience, Marketing, and Property Management. Christi's expertise is helping emerging retailers find their footing and flourish within their target customer base.
In 2012 Christi was featured in What's Up Annapolis as a person to watch for her ability to create a "pulse of retail business and work tirelessly to keep that pulse pumping." Swanson also recently appeared on FOX 45 this past December introducing holiday events at Annapolis Town Center.
"With Christi's leadership, Annapolis Town Center will continue to evolve" said Maranda Auzenne, CRRP, CSM, Senior Vice President of Property Management at Trademark Property Company. "The broad experience that Christi brings, coupled with her ability to see beyond, better positions Annapolis Town Center to thrive as a top shopping destination in Anne Arundel County."
Accepting the position was less about climbing the corporate ladder and more about creating a healthy work-life balance where she can grow professionally in a place that also aligns with her personal values.
"What I admire most about Annapolis Town Center is our vision to create traditions for families and be woven into our community," says Swanson. "I am so grateful that this opportunity allows me to do what I love and invest in families, that includes my family too! Annapolis Town Center is growing and expanding to new heights, and it is a dream come true to steer the ship."
Annapolis Town Center has undergone significant upgrades and renovations as part of a major redevelopment plan since Swanson started, including the Paseo, East Village, Boat House Pavillion, Ice Skating rink, and more.
About Annapolis Town Center & Trademark Property Company
Annapolis Town Center serves as an entertainment destination for locals, visitors and business professionals alike, offering a relaxing, fun, and inclusive space for the Annapolis and surrounding communities. Annapolis Town Center is operated by Trademark Property Company. Trademark Property Company is a full-service real estate firm focused on investments, development, and institutional services of retail, multifamily, office and mixed-use properties. Fort Worth, Texas-based Trademark has invested in, developed, or redeveloped 21 million square feet of mixed-use, multifamily, and retail assets worth $4.6 billion. Trademark's experienced team of more than 145 employees is currently responsible for a 17-property portfolio totaling approximately 9.4 million square feet of mixed-use and retail projects across the country. A three-decade leader in navigating the changing mixed-use real estate landscape, Trademark's purpose is to be extraordinary stewards, enhance communities and enrich lives. For more information, visit http://www.trademarkproperty.com or interact on Facebook, LinkedIn and Instagram.