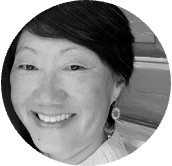 "I was drawn to CHC by its compelling equity mission," said Bertelsen. "I look forward to sharing my insights and contributing as much as I can to help CHC as we work together to create healthier communities for all people."
ALEXANDRIA, Va. (PRWEB) February 09, 2023
CHC: Creating Healthier Communities, a national nonprofit that removes the barriers to good health and equity, today announced that Anne Mai Bertelsen was unanimously elected to its national board of directors. Bertelsen will join her first board meeting March 1-2, 2023.
"It's a privilege leading the CHC Board," said Adam Rothschild, investor, consultant and CHC board chair. "We're intentional about recruitment as this is a working board of active, engaged, top leaders, all deeply committed to equity and community health. I'm delighted to welcome Anne to this talented, diverse group and look forward to working with her."
Bertelsen is a Fortune 500 global senior leader with 25+ years' experience helping brands in highly regulated industries transform for growth. Most recently she led retail banking at Flagstar Bank as Executive Vice President where she worked to close financial health inequities and democratize access to financial advice, services and products. Prior to Flagstar, Bertelsen was a Managing Director at Accenture, the world's largest global consulting firm, where she led a global team of financial service practitioners to reimagine banking services and products. She's also held roles with American Express as well as founding and leading a boutique strategic consulting firm.
"I was drawn to CHC by its compelling equity mission," said Bertelsen. "I look forward to sharing my insights and contributing as much as I can to help CHC as we work together to create healthier communities for all people."
Bertelsen is a sought-out speaker and thought leader on the business impact of digitization, disruptive business models and evolving customer expectations in regulated industries. She has advised on digital innovations for SXSW, a leading innovation conference; The White House Office of Innovation and Technology; and the NJ Chapter of the Red Cross. She holds a bachelor's from Rutgers University and a master's from New York University.
"Anne is a welcome addition to the Board of Directors," said Thomas G. Bognanno, president and CEO at CHC. "Her significant global business expertise will help ensure CHC's bright future as we continue to grow and advance our mission."
ABOUT CHC: CREATING HEALTHIER COMMUNITIES
CHC: Creating Healthier Communities brings nonprofits, businesses and communities together to improve community health. Our focus is health equity, addressing underlying issues and removing barriers so everyone can thrive. Our work is driven by community need, and we direct programs, resources and support where they have the greatest impact. Together with partners, we've been creating healthier communities for more than 65 years. Join us at chcimpact.org or @chcimpact.