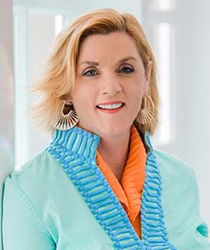 "The demand for aging services and help is increasing. At its core, ALCA promotes the highest ethical and professional standards in Aging Life Care, benefiting not only the membership, but the elders across the country who gain from the expert knowledge of Aging Life Care Professionals."
TUCSON, Ariz. (PRWEB) January 09, 2023
Anne Sansevero, RN, MA, GNP, CCM assumed the role of President of the Board for the Aging Life Care Association® (ALCA), a nonprofit association representing more than 2,000 members nationally – on January 1. She replaces Debra Feldman, who will remain on the Board as Past President.
"I am deeply honored to be serving as ALCA's President," says Sansevero. "The demand for aging services and help is increasing. At its core, ALCA promotes the highest ethical and professional standards in Aging Life Care, benefiting not only the membership, but the elders across the country who gain from the expert knowledge of Aging Life Care Professionals."
Sansevero is the founder and CEO of HealthSense, LCC, an Aging Life Care Management company based in New York City. She is a registered nurse, certified care manager, and a master's prepared geriatric nurse practitioner, with over 30 years of experience in the field.
"I found my calling as a nurse practitioner and Aging Life Care Professional while advocating for the elderly and working to improve their quality of life and to avoid hospitalizations," explains Sansevero. "I have a deep appreciation for the wisdom and resilience that I see in my older clients and feel grateful to be able to contribute to helping them and their families lead happier lives."
Her expertise with communication disorders relating to stroke and dementia has led her to develop several innovative nursing assessment tools and standards to improve nursing care for frail elders. She is a Fellow of the Aging Life Care Leadership Academy and a member of the American Academy of Nurse Practitioners and the Nurse Practitioners of New York.
Sansevero will serve a 1-year term as President of the Board. ALCA Board of Directors is comprised of 11 people from across the U.S., including the President. Serving alongside Sansevero in 2023 are:

Kate Granigan, MSW, LICSW, CASWCM (President Elect)
Debra Feldman, MSW, LCSW, CMC (Past President)
Steven Barlam, MSW, LCSW, CMC (Secretary Treasurer)
Nina Pflumm Herndon, MA, CMC, RCFE, CLPR
Lisa Kaufman, MS, CMC, CTRS
Annette Murphy, BA, MSW, C-ASWCM
Susy Murphy, BA, CMC
Lina Supnet-Zapata, MBA, TxCG, CMC
Angela Thomas, MSN, RN, CMC
Elyse Weber-Sacks, MSW, LSW, CMC
About the Aging Life Care Association®(ALCA): Formed in 1985 to advance dignified, coordinated care for older adults in the United States, ALCA now has about 2,000 members nationwide. Members encompass a cross-section of fields related to long-term care including nursing, social work, and other allied professions focused on issues related to aging. Members work with older adults, people with disabilities, and families who need assistance with caregiving and aging issues. Members must meet stringent education, experience, and certification requirements in addition to adhering to a Code of Ethics and Standards of Practice. For more information or to access a nationwide directory of Aging Life Care Professionals, please visit aginglifecare.org.