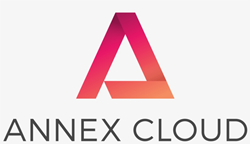 LOS ANGELES (PRWEB) February 02, 2021
Annex Cloud, a global, enterprise technical solutions provider of advanced personalized and experiential customer retention software and loyalty management solutions, announced today it has expanded its partner ecosystem with the addition of Infobip, a global cloud communications platform. Together the companies provide enterprise organizations with a comprehensive suite of capabilities to foster improved customer loyalty through hyper-personalized, omnichannel communications throughout their journey.
In today's digital-first world, it is clear that customer experience is paramount to many consumers. In fact, Total Customer Survey report states that 86% of customers would pay more for better customer experience. Annex Cloud's comprehensive Loyalty Experience Manager™ solution suite, combined with Infobip's Moments, a unique omni-channel customer engagement solution, will provide brands with extended control over engaging and retaining their customers via contextual communications. Bringing together data from both platforms to create unified, comprehensive customer profiles, both companies can elevate customer experience for brands; for instance, personalized, resonant messaging across customer-preferred channels, contextual updates about customers' loyalty program status, and more.
"By combining Infobip's cloud communication platform and Annex Cloud's personalized loyalty management solutions, we can build programs that truly provide our customers with all the right features and functions to create engaging and effective retention solutions," said Al Lalani, Co-Founder & Chief Strategist, Annex Cloud. "This is another great example of how Annex Cloud's Loyalty Management and Retention Technology sets the bar for sophistication beyond the traditional transactional programs offered in the marketplace today."
A study from Hubspot suggests that 90% of consumers are likely to purchase more at companies with excellent customer service. Leveraging the wealth of loyalty generated customer data across the Annex Cloud/Infobip integrated platforms, enterprises can offer always-on self-service as well as enable seamless transitions of customers to omni-channel live agent support.
"Converting every customer into a loyal brand advocate is the holy grail in customer experience management," said Arun Kumar, Senior Director of Strategic Partnerships & Alliances at Infobip. "Our global cloud communications platform with omni-channel engagement, identity/authentication, security and contact center solutions - in concert with Annex Cloud's loyalty management solution - can help brands realize this vision."
For additional information on this partnership, please consult https://www.annexcloud.com/infobip.
About Annex Cloud
For over 10 years, Annex Cloud has been the worldwide leader in technology and service solutions that transform customer loyalty experiences for organizations, extending valued customer engagements, ultimately making beloved brands. Powered by the comprehensive and scalable Loyalty Experience Manager™ solution suite, Annex Cloud customers capture and use zero and first party data to seamlessly deliver hyper-personalized experiences across the entire customer journey – from awareness to purchase to retention, loyalty and advocacy. Supporting its global enterprise clients, Annex Cloud has offices in the US, Germany and India. The company is recognized by industry respected organizations including Gartner and Forrester and integrates with over 100 market-leading technologies. Discover more at http://www.annexcloud.com.
About Infobip
Infobip is a global cloud communications platform that enables businesses to build connected customer experiences across all stages of the customer journey at scale, with easy and contextualized interactions over customers' preferred channels. Accessed through a single platform, Infobip's omnichannel engagement, identity, user authentication, security, and contact center solutions help clients and partners overcome the complexity of consumer communications, grow their business, and increase loyalty – all in a fast, secure and reliable way. With over a decade of industry experience, Infobip has expanded to include 65+ offices on six continents offering natively built technology with the capacity to reach over seven billion mobile devices and 'things' in 190+ countries connected to over 800 telecom networks. The company serves and partners with leading mobile operators, messaging apps, banks, social networks, tech companies, and aggregators.