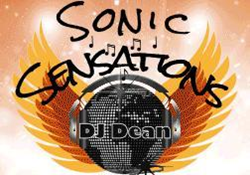 It's more than just music when booking Sonic Sensations; it's about the experience we create with light and sound, combined with the music, that really separates us from other Barrie DJ services
Barrie, Canada (PRWEB) October 29, 2014
Sonic Sensations (http://www.SonicSensations.ca), Barrie and the Greater Toronto Area's leading wedding and special event disc jockey and staging and event coordinator, is announcing that its holiday season event bookings are quickly filling up.
"When it comes to booking DJ services in Barrie for holiday events, people tend to be even more prepared and want to know that everything is in order well before the event date," says Dean John "DJ Dean" McMuldroch, owner of Sonic Sensations. "We have been providing Barrie DJ services for years: be it corporate events, weddings, or private functions, Sonic Sensations has been a reliable source for DJ services in Barrie."
DJ Dean notes that it's a really special time of year where everyone is celebrating being with family, friends, and coworkers. That's why what Sonic Sensations aims to do is create an unforgettable atmosphere at any holiday event it is a part of, with the hope that people enjoy themselves and have a great time.
"At Sonic Sensations, we specialize in custom sound and lighting for these events, in addition to offering an extensive music library," he adds. "We remind clients, however, that bookings for Sonic Sensations are quickly filling up and anyone even thinking of hosting a holiday event needs to contact us as soon as possible to take advantage of early bird rates."
DJ Dean reiterates that the schedule is definitely filling up in a hurry, and early bird rates are only available as long as a DJ is likewise available, so for anyone who needs a DJ in Barrie, it's extremely important to get in touch with Sonic Sensations as soon as possible.
"It's more than just music when booking Sonic Sensations; it's about the experience we create with light and sound, combined with the music, that really separates us from other Barrie DJ services," DJ Dean concludes.
Sonic Sensations provides the Barrie area with the best sound, video, and lighting equipment. Owner Dean John McMuldroch, also known as DJ Dean, graduated from Seneca with high honours as an AV technician and has 13 years of experience in the broadcasting/multimedia production industry. Fully licensed and insured, DJ Dean is a member of both the Canadian Disc Jockey Association and Connect Music Licensing (formerly the Audio-Video Licensing Agency). Whether the function is big or small, Sonic Sensations has access to thousands of songs and all types of music and can accommodate everyone's tastes to ensure everyone participates. To learn more about Sonic Sensations, visit the company's web site at http://www.SonicSensations.ca or call 705-737-6296.