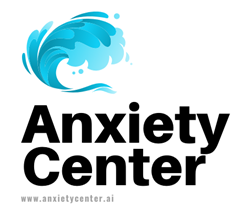 Our vision is to create a global institution that leverages the best of modern psychology and advanced technology to drive impactful mental health care and education.
NEW YORK (PRWEB) January 13, 2021
Announcing the launch of the Anxiety Center, a free resource offering various ways to help people manage anxiety, stress, and other mental healthcare needs. The newly unveiled website, anxietycenter.ai, helps educate visitors about symptoms, scientific research, anxiety management, and treatment options.
Recognizing the growing global mental health education and care crisis, Anxiety Center founder Adrian "AT" Trzaskus made it his mission to create a worldwide organization that leverages the best of modern psychology and advanced technology to drive impactful solutions for those affected. According to the National Institute of Mental Health, nearly one in five American adults experiences a mental health issue each year. Compounding that statistic and affecting the most vulnerable, approximately 80% of children who need mental health do not receive them (NCCP.org).
"I was leading a genuinely healthy and successful lifestyle, top of my MBA class and advancing in my career. Suddenly, anxiety entirely took over my world for several months. It was the most significant health challenge of my life," recalls Trzaskus on what inspired him to found the Anxiety Center. "I then noticed that nearly every person in my network was experiencing similar difficulties. It was an awakening. We all need support, but most of us don't have an adequate place to get it. I realized our mental health system was exceptionally broken."
"Following that realization, I began a quest for comprehensive research and science-based approaches for mental wellbeing. After experimenting with and implementing these learnings, I became significantly more self-aware, improving my health, productivity, career, and personal relationships. The science works, and it became my mission to share these strategies, resources, and important information with the public."
Finding effective mental health services is challenging not just in the United States but around the world. Expensive, not easily accessible, and a significant lack of recognizing and treating mental health challenges is a global emergency. The Anxiety Center aims to change that and the long-standing outdated taboos of discussing these topics in many cultures.
Rooted in a science-based, technology-forward approach, the Anxiety Center helps break down complicated information into bite-sized, easy-to-read content. It will leverage advanced technology to provide support and actionable recommendations with direct links to resources for meditation, sleep, therapy, recommended reading, and more.
The Anxiety Center will also fund projects that modernize self-care and position itself as a leader in vital research initiatives that examine world mental health challenges and identify innovative treatments. This area of human need is significantly underrepresented, something the Anxiety Center aims to change.
For more information on the Anxiety Center, visit anxietycenter.ai or email team@anxietycenter.ai.
About the Anxiety Center:
Anxiety Center is a free resource that offers a variety of ways to help you manage your anxiety. Learn about anxiety symptoms, scientific research, productive ways to manage stress, and treatment options. Our vision is to create a global institution that leverages the best of modern psychology and advanced technology to drive impactful mental health care and education. For more information, visit anxietycenter.ai
For Media Inquiries:
team@anxietycenter.ai