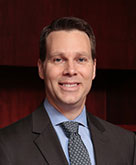 "Strong relationships have always been the foundation of our success at Grange Insurance Association," Steve Stogner explains. "Our employees and Independent Agents really care about the wellbeing of our policyholders."
SEATTLE (PRWEB) January 07, 2019
Grange Insurance Association (GIA) announced on Jan. 4, 2019, that Executive Vice President Steve Stogner stepped into the role of CEO as of Jan. 1, 2019.
After 21 years of leading GIA, Ryan Dudley retired as CEO. Ryan joined GIA in 1992 and saw many successes in his longtime tenure with the company. Highlights included the transition to Independent Agents, the achievement of A- (Excellent) Rating by A.M. Best and earning the ValChoice award for "#1 Best Value in Homeowners Insurance" throughout the Pacific Northwest in both 2017 and 2018. Under Ryan's leadership, GIA has seen huge growth in the numbers of policyholders and written premiums. Thanks to Ryan's initiatives, the company's financials have never been stronger.
Steve Stogner Steps into Role of CEO
Starting Jan. 1, 2019, Executive Vice President Steve Stogner stepped into the role of CEO. Steve has a breadth of experience in the property and casualty insurance industry in addition to Claims, Sales, Marketing and General Management. Steve has been with GIA since 2009, working predominantly as the Vice President of Marketing.
Steve's career began in 2002 at Progressive Insurance working in various Claims and Claims Management positions. Prior to joining GIA, he also worked as a Commercial Lines Manager and Producer for a local Northwest independent agency.
An Exciting New Chapter for GIA
We are wishing Ryan all the best in his retirement and are thrilled to welcome Steve as our new CEO. "Strong relationships have always been the foundation of our success at Grange Insurance Association," Steve explains. "Our employees and Independent Agents really care about the wellbeing of our policyholders."
Under Steve's leadership, GIA will maintain its focus on Independent Agents, policyholders and the culture that makes our company unique—all while evolving to meet our customers' expectations by encouraging innovation and using technology to enhance the company's capabilities.
About GIA
Founded in 1894 and headquartered in Seattle, Washington, GIA is a financially strong and growing mutual property-casualty company operating in California, Colorado, Idaho, Oregon, Washington and Wyoming. GIA transitioned to working with Independent Agents in 1999 and maintains its commitment to supporting agents and policyholders with personal attention and the highest levels of honesty and integrity.
In 2019, GIA will be celebrating its 125th year with a theme that goes back to its roots: neighbors helping neighbors. Deeply rooted in farming and agricultural communities, GIA has expanded in recent decades to serve a wide variety of local communities across the West. From Farm insurance to Home insurance to Auto insurance and more, GIA offers a wide variety of products and services and is committed to excellence in quality, customer service and value.
Copyright 2019. All rights reserved. Grange Insurance Association and the Grange Insurance Association logo are registered trademarks of Grange Insurance Association.
Contact:
Grange Insurance Association
200 Cedar St.
Seattle, WA 98121
800 247 2643
http://www.grange.com