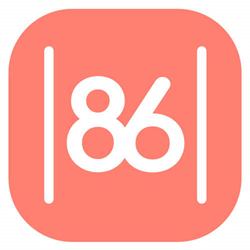 Adding such meaningful talent as Ron Joyal and Dr. Lorne Lavine to the team will bring base86 closer to realizing its ambitious vision of making the dental supply chain more efficient.
NEWARK, Del. (PRWEB) May 28, 2021
The dental market-focused supply chain optimization company, base86 (base86.com) has added industry heavyweights Ron Joyal and Dr. Lorne Lavine to their Advisory Board. These additions complement the existing Board of notable dentists, suppliers, and marketing leaders advising the company on their services and strategy to make a best-in-breed supply procurement software product for small- to medium-sized dental practices.
Ron Joyal was formerly the COO of 1-800-Dentist, an industry giant in lead generation that has dominated the market since its founding. He will extend the team's domain expertise with his decades of dental market experience, while also adding unique operational, marketing, sales, and M&A know-how.
Dr. Lorne Lavine is the founder and CEO of The Digital Dentist, best known as a market leader for fulfilling SMB dental practices' technology needs. As a dentist himself, Dr. Lavine has an intimate, in-depth understanding of the needs of the same customers that base86 is working with to build a more efficient supply chain.
"The base86 team embarked on an ambitious vision of eliminating the gross inefficiencies of the dental supply chain, and we will need all the domain expertise and firepower we can muster in order to make that vision a reality. We are confident we made a giant leap towards that reality by adding such meaningful talent as Ron Joyal and Dr. Lorne Lavine," said Edward Isarevich, CEO and founder of base86.
In support of its vision, base86 has created a suite of SaaS procurement tools and a marketplace to make dental practice supply purchases significantly simpler and more affordable. Focusing first and foremost on user experience and ease of use, the platform learns from dental practices' past orders, enabling them to efficiently connect with dozens of suppliers and resulting in sizable time and monetary savings. Functionality also includes access to actionable insights, reports, and optimizations based on extracted data, making the operational and financial aspects of practice supplies procurement and inventory control significantly more manageable and efficient.
In addition, base86 provides products and services to dental suppliers, including effective lead generation, catalog and data processing, centralized inventory management, and, as an official Shopify partner, a number of customer-facing eCommerce tools. By advancing technology on both sides of the dental supplies marketplace, base86 ultimately brings practices and suppliers together to establish better connections and long-lasting relationships that benefit the entire dental market ecosystem.
For more information or to request a product demo, please visit https://base86.com/demo or email hello@base86.com.