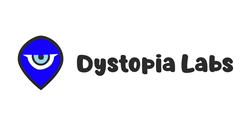 We saw an opportunity to help push the space forward by organizing the Trust-Less 2020 conference and using it as an onboarding mechanism to get more developers to become active participants in the blockchain space and help blockchain networks become more decentralized upon launch.
SAN FRANCISCO (PRWEB) January 17, 2020
On February 1st and 2nd Dystopia Labs and the Blockchain Acceleration Foundation (BAF) will bring together developers, students, and investors from around the world to learn how to run validators on Proof of Stake (PoS) networks at Trust-Less 2020, a free virtual conference with in-real-life watch parties.
Hsin-Ju Chuang, CEO of Dystopia Labs, Inc expressed that her interest in staking-as-a-service (PoS mining) was piqued when she sat in on a workshop on validator economics during CryptoSprings 2019 last September.
"Having led growth at three layer-one protocols (Stellar, Solana, and Tezos), I began to follow base-layer protocol development fairly closely and knew that a number of PoS protocols were about to launch." Chuang further explained, "Many projects were struggling to onboard a diverse and decentralized set of validators and I quickly discovered a huge knowledge gap in the space."
"While there was plenty of documentation teaching people how to spin up validators on various networks (ie. the technical know-how), there was no educational content teaching people about how to build a viable staking-as-a-service startup," said Chuang.
Founders and CTO's from leading layer one protocols and staking-as-a-service operators will join in hosting a series of seminars and panels explaining how to participate in their networks.
Cameron Dennis, President, and Founder of the Blockchain Acceleration Foundation (BAF) believes that "Proof of Stake will democratize blockchain participation and give us the throughput we need to build useable decentralized applications. I thought this event would be the best way to create educational content that doesn't exist while ensuring decentralization, security, and participation of the various PoS blockchains due to launch in 2020."
Notable speakers of Trust-Less 2020 include: Preston Van Loon (ETH 2.0 Developer; Co-Founder of Prysmatic Labs), Luke Youngblood (Exec at Coinbase Custody), Evan Shapiro (Co-Founder & CEO of O(1) Labs / Coda), Joe Petrowski (Research at Parity / Polkadot), Marek Olszewski (Co-Founder of Celo / C-Labs), Collin Myers (Global DeFi Product Strategy at Codefi Networks (ConsenSys), and Richard Li (COO of Certus.One).
To participate, viewers will only need access to WiFi. Each speaker will have 30 min to present and there will be a 15 min Q/A slot where the rest of the audience can interact directly with the speakers and ask questions. Attendees can interact with one another throughout the entire summit and there will be moderators/tutors on standby to help troubleshoot. Additionally, there will be in-person watch parties being held at universities and blockchain centers in San Francisco, Miami, Mexico City, London, Seoul, Singapore, and more.
Chuang concluded by sharing, "We saw an opportunity to help push the space forward by organizing the Trust-Less 2020 conference and using it as an onboarding mechanism to get more developers to become active participants in the blockchain space, push incentive-aligned education, and help these blockchain networks become a bit more decentralized upon launch."
Click here to register for the free virtual conference and click here to connect with their community on Telegram.
About Dystopia Labs
Dystopia Labs is a startup studio that's run by technologists, designers, and marketers working together to prevent a dystopian future for the blockchain space. We identify knowledge gaps, share case studies, and develop operational strategies to help engineers build viable decentralized businesses. We are hyper-focused on providing free quality education & bringing more students & developers into the space.
About the Blockchain Acceleration Foundation
The Blockchain Acceleration Foundation is a 501(c)(3) nonprofit organization composed of the leaders of university-affiliated blockchain clubs, professors, lawyers, accountants, and investors who committed to accelerating blockchain education and adoption. They focus on starting accredited blockchain courses, organizing a wide variety of educational events, processing cryptocurrency-based donations, and facilitating collaboration of their members.
Contact:
Cameron Dennis: cameron(at)baf.network
Hsin-Ju Chuang: hj(at)dystopiaLabs.com