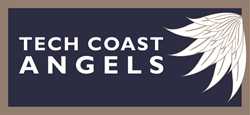 IRVINE, Calif. (PRWEB) April 25, 2017
Tech Coast Angels (TCA) invested $14.1 million in a total of 55 companies in a diverse mix of industries in 2016. TCA's total investment for the year was its fourth highest since the network's inception in 1997, and its two largest deals in 2016 were Echo Labs and Movocash – each at over $1 million from TCA. TCA had six exits including five acquisitions (Retrosense Therapeutics, WeGoLook, Clearcare, Hipmunk, and HitFix) and one optional exit (grandPad) upon receiving strategic investment from Acer. This brings the total exits to 68 in the angel network's history.
Ninety-one percent (91%) of the deals were seed or Series A rounds. Sixty-two percent (62%) of the companies in which TCA invested were initial investments by TCA, up from 35% in 2015. The investment increase in new and early stage companies reflected a wide berth of opportunities in 2016, however the report cautions that such investment activity may be similar to "experiencing an Indian Summer," as this cycle seems to be drawing to a close.
These investments were across a broad range of industries, but the largest investments in dollars were in life sciences (35%), internet/apps (20%), software (15%) and financial services (16%).
"Although the year started slowly for investments, TCA finished strong in 2016. Additionally, we started a new syndication network to build better deals with great companies regardless of geography," said Jeff Draa, 2017 Chairman of Tech Coast Angels. "While the diverse experience of our over 300 members helps us as a network to invest with confidence in a wide range of industries, the amount of solid expertise and knowledge also greatly benefits the companies in which we invest, guide and mentor. Together, that formula has helped us achieve results in liquidity events that surpass the averages for other angel groups."
TCA also participated, along with CommonAngels from Boston, in research that was published in a joint study by Harvard Business School and MIT last calendar year, which may be the first quantitative analysis showing that companies receiving angel funding achieve greater success in many areas (including employees, survival, patents granted, etc.) than companies who did not receive angel funding.
Access TCA's full 2016 year-end report for more details. The report includes a summarization of 2016, the investment outlook for 2017, the list of companies added to our portfolio, and various infographics.
About Tech Coast Angels:
Tech Coast Angels (TCA) is one of the largest and most active angel investor networks in the nation, and a leading source of funding for seed-stage and early-stage companies across all industries in Southern California. TCA members are accredited investors who individually invest in startup companies, and as a group, TCA has invested up to $6M in a single company. The companies TCA invest in go through well-structured, transparent, and time efficient screening and due diligence. TCA members are themselves founders and executive level business leaders who have extensive knowledge in the investment process and world-class business practices. TCA members thus provide companies with more than just capital; they also contribute counsel, mentoring and access to an extensive network of investors, customers, strategic partners and management.
TCA is a catalyst in the growth of the thriving Southern California entrepreneurial ecosystem of innovation, funding mostly emerging technologies and life science companies. The most recent Halo Report rated TCA as #2 nationally in a number of funded deals. A recent analysis by CB Insights ranked TCA #1 out of 370 angel groups on "Network Centrality" and #5 overall in "Investor Mosaic." Since its founding in 1997, TCA has invested over $190 million in more than 335 companies and has helped attract more than $1.5 billion in additional capital/follow-on rounds, mostly from venture capital firms. For more information, please visit http://www.techcoastangels.com.
###