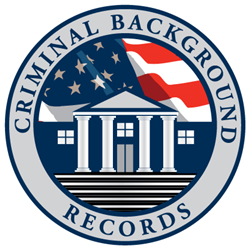 A key takeaway is that employers must remain diligent in protecting against discrimination and a best practice remains working with a third-party pre-employment background screening agency.
WALTHAM, Mass. (PRWEB) September 09, 2020
Discrimination continues to be a concern in the hiring process, even as municipalities and states pass Ban-the-Box legislation in an effort to create a more equal hiring process. However, challenges remain in times of higher job loss, as witnessed during the recent Covid-19 pandemic. Adam Almeida, President and CEO of CriminalBackgroundRecords.com states: "In times of high unemployment there are far more applicants than positions, and potential discrimination can continue; and hiring managers must work with a well-qualified third-party pre-employment background screening agency, such as CriminalBackgroundRecords.com, in order to remain compliant with all laws governing applicant screening, especially those related to potential discrimination."
Efforts continue to eliminate discrimination in the hiring process. As the Covid pandemic forced massive unemployment there are more candidates than positions, and the potential for discrimination remains high.
There are some that suggest that Ban-the-Box legislation may not be enough or as effective as intended.
From the Niskanen Center's website, August 31, 2020, discussing Ban-the-Box legislation.
This is not the first time that advocates have tried to reduce discrimination against people with criminal background records by hiding those records. So-called "Ban the Box" policies prevent employers from asking about applicants' criminal records until late in the hiring process. But because they don't directly address employers' concerns about safety and fit for the job, not being able to ask about criminal records upfront simply leaves employers to guess. In the United States, young men of color are more likely to have recent criminal convictions. Because of this, Ban the Box incentivizes employers to discriminate against applicants from this group. (1)
Almeida adds: "Hiring managers and HR departments must be extremely careful in hiring policy and practice and maintaining compliance with law is critical. Eliminating discrimination continues to be a challenge and those efforts are further impacted by high unemployment and low job availability."
This challenge for employment during the pandemic is greatly exemplified with inmates seeking jobs after release.
From the Orlando Sentinel, on August 18, 2020:
The COVID-19 pandemic has created unprecedented barriers to the already difficult process of former inmates navigating their return to society, leaving advocates scrambling for new ways to help.
The crisis has halted some reentry programs entirely, limited the resources available to their clients or forced them to operate virtually. Advocates say some returning citizens will find the help simply isn't there. (2)
Almeida concludes: "A key takeaway is that employers must remain diligent in protecting against discrimination and a best practice remains working with a third-party pre-employment background screening agency. It is also important to note that further researcher needs to be done on the efficacy of ban-the-box laws because if such laws are making it more difficult for past offenders to get hired than its purpose is mute."
CriminalBackgroundRecords.com is a third-party employment screening company, an advocate of SHRM, a member in good standing with the PBSA (Professional Background Screening Association) and for over 17 years has maintained an A+ Rating with the BBB (Better Business Bureau). The company has highly trained operators well versed in the needs and requirements of companies and organizations large and small utilizing public records, such as criminal background records, as part of a hiring process. Assisting companies in maintaining full compliance under the law is a central tenet of all client relationships with CriminalBackgroundRecords.com.
Notes:
(1) niskanencenter.org/the-problem-with-clean-slate-policies-could-broader-sealing-of-criminal-records-hurt-more-people-than-it-helps/
(2) orlandosentinel.com/coronavirus/os-ne-ex-offender-reentry-unemployment-coronavirus-pandemic-20200818-hhaipftv2nczjmmaokc6aajohq-story.html