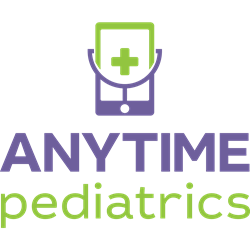 Our mission is centered around relationships and ensuring all children receive better care. We feel there is no better way to accomplish this than to leverage the best in pediatric technology
NASHVILLE, Tenn. (PRWEB) July 24, 2020
Anytime Pediatrics, the industry's first and only pediatric telehealth solution, has inked three new deals. The rapidly growing HIT startup is collaborating with OP (Office Practicum), CHADIS and ClearTriage to support its mission of advancing innovation that strengthens relationships and elevates pediatric care.
Pediatric EHR
OP (Office Practicum) is the leading pediatric EHR vendor used by 4500 pediatricians nationwide. Anytime Pediatrics has become the preferred telemedicine partner for their community, and both teams are working together on developing a fully integrated solution. This will help create an exceptional user experience and improved workflows when conducting visits virtually.
Developmental Surveys
CHADIS provides the pediatric market with over 600 screening and developmental surveys that are used pre- and post-visit, to help pediatric practices collect important data that supports care delivery. Anytime Pediatrics has partnered with CHADIS to incorporate the highly utilized service within the telemedicine platform.
Triage Protocols
ClearTriage is an online decision support tool, built around the Schmitt-Thompson telephone triage protocols, which are widely accepted as the standard for telephone triage care. Anytime Pediatrics is currently working with ClearTriage to integrate protocol tagging in the system for pediatric support staff.
"Pediatric partnerships are why we built Anytime Pediatrics," said Mick Connors, MD, CEO and Founder of Anytime Pediatrics. "Our mission is centered around relationships and ensuring all children receive better care. We feel there is no better way to accomplish this than to leverage the best in pediatric technology and are humbled to be included with these companies that share our vision."
These early partnerships demonstrate the dedication Anytime Pediatrics has to the pediatric specialty. Anytime continues to build and evolve a platform based on the needs of the community, and are emerging as the telemedicine vendor of choice for pediatric practices and networks.
"Unprecedented times give nimble and forward thinking organizations the ability to innovate and help solve real world problems," says Andrew Hiban, VP of Marketing at Anytime Pediatrics. "It's exciting to be a part of a company that's helping pediatricians and families get through these difficult and scary times. Children still need quality care from their pediatricians, and we are making that possible."
About Anytime Pediatrics
Anytime Pediatrics is an industry leading telemedicine solution, built exclusively for pediatricians and their patients. The innovative technology company is advancing how quality care can be centered within the medical home and is committed to making healthcare more convenient, accessible and affordable. The fast growing startup, Anytime Telehealth Inc, was founded in 2016 and is currently headquartered in Nashville, TN. For more information visit anytimepediatrics.com.