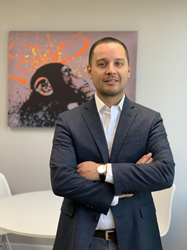 LOS ANGELES (PRWEB) August 05, 2019
Despite harsh criticism of the Green New Deal by some members of Congress, scores of reliable experts agree that its passing would be a tremendous achievement for the American people. It would generate thousands of jobs, promote a stronger, more prosperous economy, and reward America with a greener, healthier environment.
Comments by the Green New Deal requiring some fundamental changes to the economy have elicited alarmist reactions from some Republicans. For example, Saikat Chakrabarti, Rep. Alexandria Ocasio-Cortez's chief of staff, fueled Republican speculation that the Green New Deal is a thinly veiled socialist agenda when he said in May, "we really think of it as a how-do-you-change-the-entire economy thing."
And Republican Senate Majority Leader Mitch McConnell warned the American people that the Green New Deal would be, "a radical, top-down, socialist makeover of the entire economy." But renewable energy industry insiders believe that if the Green New Deal would meet even half of its stated goal of net-zero greenhouse gas emissions, its job creation potential would be massive.
"I have to say that I'm confused as to why an economic shift from old and dying industries to newer and growing industries would be bad," said Green Solar Technologies COO Edward Harner. "For over a decade, solar has created a massive number of jobs in the U.S. economy. What many people don't realize is that it supports not only the jobs of people who are actually employed by solar installation companies but wide range of other jobs."
As residential solar moves from a niche industry to a more stable industry, more Americans are joining its ranks.
Harner said, "A large number of jobs are created or supported through a typical solar installation. The initial sale is made by contractors who employ home improvement salespersons. After that, we have project managers, architectural designers who create plans, structural engineers who stamp the plans, permit office employees who approve the project, and distribution companies who supply the panels and other components. The actual installers are only the last part of a solar project."
Solar panel manufacturing, a sector of the U.S. solar industry that had dwindled for the past five years has seen a resurgence as President Trump's tariffs were instituted on foreign-made solar panels. LG Solar, Panasonic, Silfab, and others have begun manufacturing in the U.S. in the past year.
Green Solar Technologies testified in favor of the tariffs at the USITC, and is delighted by the creation of manufacturing jobs in the solar industry. "It seemed like manufacturing had been left out as other jobs were being created in solar. We're happy that we were able to fight for something that has helped to resurrect this part of the renewable energy industry," said Edward Harner.
As to its positive impact on the environment, Ocasio-Cortez, "the Green New Deal would see the U.S. take the lead in reducing emissions through economic transformation."
All great movements foster passionate critics and advocates, so debates over the Green New Deal will be endless. But the only thing that truly matters at this critical juncture in America's history is the actions that we take. Do we stay the course, trepidatious of changes to the status quo, or do we act boldly and do what we know must be done to ensure our future survivability? The choice would seem clear, and the time to act is now.