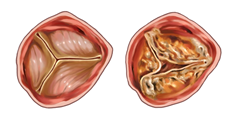 This free video series is an invaulable resource for any patient who needs treatment for aortic valve stenosis
LONDON (PRWEB) September 13, 2020
Severe Aortic Valve Stenosis is a deadly condition which has a mortality worse than any other disease in the western world if left untreated. Fortunately, modern treatments are both very safe and effective. Sufferers routinely obtain immediate symptomatic relief from aortic valve replacement, as well as living longer. Depending upon the age and preoperative health of the patient, surgeons can modify aortic valve replacement options to minimise the risks and maximising benefits for each individual patient.
Explaining the myriad options in the consultation room can be very confusing and time consuming for patients and often requires multiple conversations during the preoperative preparation. In recognition of this, the team at The Keyhole Heart Clinic, led by internationally renowned heart London heart surgeon Mr Inder Birdi, have developed a simple 6 day video series to assist patients in better understanding the various options available for them.
The video series covers the importance of treating aortic stenosis and describes the pros and cons of mechanical valves versus tissue valves, with specific reference to the need for anticoagulation in metal valves versus the compromise of long term durability when using tissue valves. Special circumstances such as the need to avoid warfarin in women of child bearing age, and the treatment of patients with aortic valve disease and associated aortic root aneurysm are covered individually during the 6 day program.
Newer technologies such as transcatheter aortic valve implantation, sutureless aortic valves, and the many benefits of minimally invasive (keyhole) heart surgery are covered to help patients to feel more engaged in decisions regarding their treatment options.
Mr Birdi says "the team at The Keyhole Heart Clinic believe that video based communications will become an essential part of the preoperative consent process for patients undergoing heart valve surgery".
The video series is freely available to anyone by simply CLICKING HERE and signing up to receive the video series by email.