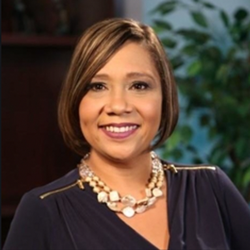 Side backs Aplomb Real Estate with the state-of-the-art marketing, technology, administrative, and legal support that today's industry requires.
HOUSTON (PRWEB) July 30, 2021
Aplomb Real Estate today announced its partnership with Side, ensuring their skilled and comprehensive real estate brand catering to the Houston and Dallas metropolitan areas is powered by the industry's most advanced platform. Side is the only real estate technology company that exclusively partners with high-performing agents, teams, and independent brokerages to transform them into market-leading boutique brands and businesses.
Aplomb Real Estate was founded by Rochelle Jones, a seasoned agent who represents all clients, from buyers and sellers to investors and financial institutions, and has effortlessly guided them through all types of housing markets — including the Great Recession. Jones has contributed her specialized insights and expertise to various boards and councils, and she has published articles and statements as a subject matter expert. She has also stacked her experience with numerous certifications including as a Short Sales and Foreclosure Resource (SFR®) and Certified Distressed Property Expert® (CDPE) along with many others. In addition to many other industry memberships, she serves on the board of directors for the National REO Brokers Association (NRBA) which works to promote home ownership and fair housing by assisting in all aspects of default management. Aplomb Real Estate serves the Houston and Dallas metropolitan areas.
Partnering with Side will ensure that Aplomb Real Estate remains on the cutting edge of the evolving real estate market while continuing to deliver premium services to its clients. Side works behind the scenes, supporting Aplomb Real Estate with a one-of-a-kind brokerage platform that includes proprietary technology, transaction management, branding and marketing services, public relations, legal support, lead generation, vendor management, infrastructure solutions, and more. Additionally, Aplomb Real Estate will join an exclusive group of Side partners, tapping into an expansive network from coast to coast.
"I'm thrilled to be reinventing my brand in partnership with Side," said Jones. "Side backs Aplomb Real Estate with the state-of-the-art marketing, technology, administrative, and legal support that today's industry requires. It also allows me to keep my valued team intact while I develop my brand as I choose."
About Aplomb Real Estate
Professional and capable on every level, Aplomb Real Estate strives to provide unparalleled service and value to its clients. The team boasts more than 100 years of combined industry knowledge and has facilitated thousands of home purchases and sales, setting the gold standard throughout Houston, Dallas, and beyond. With its eclectic clientele and equally diverse property list, there's nothing Aplomb Real Estate agents haven't handled with deft expertise — and utmost ease. To learn more, visit http://www.aplombrealestate.com.
About Side
Side is led by experienced industry professionals and world-class engineers who develop technology designed to improve agent productivity and enhance the client experience. Based on its belief that homeownership is a fundamental human right, Side is on a mission to improve the public good by providing top-performing real estate agents, teams, and indie brokerages with the best system, support, service, experience, and results.
Side transforms high-performing agents, teams, and independent brokerages into successful businesses and boutique brands that are 100% agent-owned. Side exclusively partners with the best agents, empowering them with proprietary technology and a premier support team so they can be more productive, grow their business, and focus on serving their clients. Side is headquartered in San Francisco. For more information, visit http://www.sideinc.com.