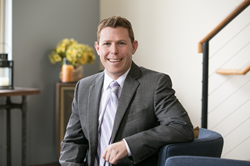 SAN DIEGO (PRWEB) October 16, 2019
In an appellate brief in support of a petition for writ of supersedeas to California's Second Appellate District, Temko argued that a Los Angeles Superior Judge erred in changing a custody order sua sponte without notice to either party and without finding that the child was at risk of immediate harm, which is required for such a change under California law.
According to court documents, in M.H. V. B.B, filed in the Court of Appeal of the State of California Second Appellate District, the trial court ordered a change in custody, allowing the mother to enroll the minor child in foreign language immersion school, to which the father objected because he didn't speak the foreign language and would not be able to help with schooling. The father's refusal to allow such enrollment and the child's inability to attend a foreign language school, Temko argued, did not rise to the level of "immediate harm" required for a trial court to change a custody order under California Family Code Section 3064. Because of this, Temko wrote, the appellate court should stay the case until the father's appeal, and the appellate court agreed.
Temko was recognized as a rising star by Super Lawyers Magazine in 2017, 2018, and 2019 and focuses his appellate practice on family law matters, including custody, child and spousal support, property division, stock options, high income earners, bonus support orders (Ostler Smith), imputation, and domestic violence restraining orders (DVRO). He has authored more than 60 combined appellate briefs and writ petitions, with 13 published opinions resulting from his cases.
Temko was admitted to the California State Bar in 2013 after graduating from the California Western School of Law. He volunteers his time to assist pro-per litigants with the California Fourth Appellate District, Division One, self-help workshop and serves on the San Diego Appellate Inn of Court, San Diego County Bar, and is a San Diego Family Law Bar Board Member.
About Dennis Temko, Law Office of Dennis Temko
Dennis Temko handles appellate family law matters for both appellants and respondents in California State Courts in San Diego, Los Angeles, San Francisco, and elsewhere throughout California. His appellate practice is focused on family law matters including custody, property division, child and spousal support, stock options, high income earners, Ostler Smith (bonus support orders), domestic violence restraining orders, and imputation. For more information, please call (858) 274-3538, or visit https://www.dennistemkolaw.com/.
For media inquiries, please call the NALA at 805.650.6121, ext. 361.