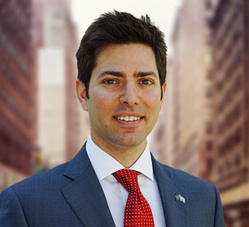 AUSTIN, Texas (PRWEB) January 15, 2020

A broken refrigerator can wreak havoc on any home. From staples such as milk and eggs to expensive cuts of meat, most people today keep their refrigerators well stocked. When the refrigerator stops working, it is important to fix it as soon as possible. For February 2020, highly respected Austin repair shop Appliance Repair 512 is offering 10% off refrigerator repairs for new customers. Simply mention this offer when scheduling an appointment.
Common Refrigerator Problems
Any working part in a refrigerator can go bad, but some problems are especially common. These include:
Frost Buildup
Improper Cooling
Leaks
No Ice
Not Running at All
Odd Tastes
Strange Noises
Repair or Replace
Most refrigerator problems are relatively easy for an expert service technician to fix. However, if a particular refrigerator is nearing the end of its useful life and the needed repair is extensive, it may be better to replace the unit instead. As a rule of thumb, top-freezers are expected to last approximately 3 years, side-by-side models for 5 years, and bottom-freezers for 7 years. Still, many units last much longer, so it is worth having even an older model professionally inspected.
About Appliance Repair 512
Appliance Repair 512 keeps its overhead costs low, passing on the savings to customers without compromising quality or customer service. The company's friendly service technicians undergo factory training for all major appliances, and they are available for emergency service around the clock. All technicians undergo a thorough background check, and the company is fully insured against accidents or damage. A complete warranty is provided on all parts and labor.
For immediate assistance, call Appliance Repair 512 at (512) 351-7624 or visit the website at https://www.appliancerepair512.com/. The storefront is located at 421 W 3rd St, Austin, TX 78701.