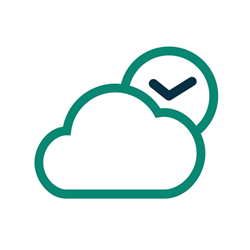 "Businesses are finding it harder than they thought to get going again. Opening in a partial manner is not as easy as it seems. We're happy that we can solve some of their problems through our platform."
SCOTTSDALE, Ariz. (PRWEB) May 07, 2020
The process of easing state-mandated closures has begun. The majority of states have announced plans to reopen parts of their economies. But even as these barriers are being lifted, many businesses have decided to hold off on reopening. They're worried about creating an environment in which more people could get sick. However, other companies have decided to move forward on restarting their businesses.
As these firms begin the arduous process of reopening, they're facing some unique challenges. Due to social distancing and social gathering directives, it's anything but business as usual. Indeed, businesses – both big and small – will not be able to swing their doors open and invite in the masses. Pandemic-related safety measures are still in place and must be upheld.
As a result, businesses are grappling with how to open but in a limited fashion. To solve this problem, many have turned to online appointment scheduling.
Juan Arias, executive director at Mathnasium of NE Seattle, started using AppointmentPlus recently to control the flow of students at his tutoring center. He noted, "Customers adapted quickly to booking their own appointments. It has allowed us to focus on other areas of the business."
AppointmentPlus has experienced a jump in the number of businesses using the system to help in the process of reopening. The system is well-designed for this need by offering native features such as limiting the number of customers who can book appointments and spacing out available appointment times.
Bob La Loggia, AppointmentPlus CEO, said, "Businesses are finding it harder than they thought to get going again. Opening in a partial manner is not as easy as it seems. We're happy that we can solve some of their problems through our platform."
AppointmentPlus™ is based in Scottsdale, Arizona. Its online appointment scheduling system is used by both small businesses and some of the largest corporations in the world. Over a half a billion appointments have been booked through the system since inception. To learn more about AppointmentPlus, click here.