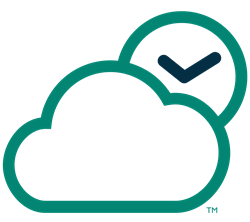 "We know how important appointment scheduling is to the process of getting the vaccine to the public as swiftly as possible. We take this responsibility very seriously."
SCOTTSDALE, Ariz. (PRWEB) January 22, 2021
To date, over one million appointments have been booked through the AppointmentPlus platform by the patients of COVID-19 vaccine administrators at pharmacies, local health departments, and medical offices. With the focus still on Phase 1 recipients, the number of people getting the vaccine will continue to climb.
AppointmentPlus is already being used by thousands of locations for other healthcare needs, including seasonal flu shots. This makes the transition to supporting the COVID-19 vaccine seamless for these providers.
The system supports both the Pfizer/BioNTech and Moderna vaccines. Even though they have different second-dose periods – 21 days and 28 days, respectively – the system can still accommodate them. And when new vaccines are ready, AppointmentPlus is flexible enough to support them, as well.
For pharmacies, health departments, and other entities that are now switching to online scheduling, the sense of urgency is high. The faster the vaccine can be distributed, the closer we'll be to defeating this pandemic. Online appointment scheduling supports this by taking a potentially chaotic situation and adding organization and order. This allows health professionals to more effectively and efficiently administer the vaccine.
For traditional vaccines, the walk-in model worked just fine. But because of the demand for the COVID-19 vaccine, the first-come-first-served approach breaks down. The long wait times and crowded facilities result in frustrated patients and stressed-out healthcare staff.
AppointmentPlus founder, Bob La Loggia, noted, "We know how important appointment scheduling is to the process of getting the vaccine to the public as swiftly as possible. We take this responsibility very seriously."
Plus, something that sets the AppointmentPlus application apart is its ability to scale. Whether for a busy mobile site or an extensive hospital system or pharmacy chain, the system is built to handle high volumes of users, locations, and appointments. This scalability is built on a highly-secure foundation designed for the privacy and protection of PHI (Protected Health Information).
La Loggia added, "It's going to take a while to work through all of the rollout phases for the vaccine, but we finally have a way to beat this virus. We'll continue to do our part in making sure healthcare workers, essential workers, the elderly, those with underlying conditions, and others can easily and quickly book their vaccine appointments."
AppointmentPlus is based in Scottsdale, Arizona. Millions of healthcare appointments are booked every month through the system, including vaccines, medical testing, flu shots, blood donations, and more. Nearly a billion appointments have been booked since inception. The application is utilized by businesses and institutions ranging from local governments to the Fortune 500.