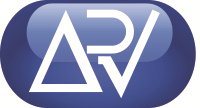 AppRev will provide an IPPS Final Rule solution for any provider who needs support for this pricing transparency requirement.
TEMPLE, Texas (PRWEB) November 07, 2018
In August 2018, the Centers for Medicare & Medicaid Services (CMS) issued a final rule to enable patients to have a better overall health care experience.
The Inpatient Prospective Payment System (IPPS) Final Rule creates a requirement that hospitals under IPPS publish and update their prices. The following guidance is included in the rule:

May be the chargemaster or "another form"
Update at least annually
Machine readable format
Not payer specific
Requirement begins January 1, 2019
Current "standard charges" (CMS does not define a "standard charge.")
AppRev's recommended solution is to add a reduced version of the chargemaster that would include the price(s) and description of the service to the provider's current website. If there are package prices, it would make sense to include a list of those.
"We would like to offer this vital service to any interested provider at no additional charge," said AppRev President, Seth Avery. "At AppRev, we strive to extend value to the healthcare finance industry."
AppRev will provide a solution for any provider who needs support for this requirement. If a provider wishes to add a link on their website to the company's pricing transparency page, AppRev will store the appropriate files online to gain compliance with this requirement. Any interested parties can contact AppRev if they would like assistance at no charge.
More information on the Fiscal Year (FY) 2019 Medicare Hospital Inpatient Prospective Payment System (IPPS) and Long-Term Acute Care Hospital (LTCH) Prospective Payment System Final Rule (CMS-1694-F) can be found on the CMS website.
AppRev, an OSG Billing company based in Temple, Texas, provides services and technology to more than 130 hospitals throughout the United States and Bermuda. AppRev delivers results through services and technology that allow hospitals and clinics to improve revenue cycle performance. The company's solutions are provided via web delivered Service Supported Software™ and in Charge Accuracy, Charge Review, Denials Intelligence, Pricing Analytics, CDM and DSH services. All AppRev solutions employ ongoing measurement of revenue cycle improvements and can be tailored to meet customer-specific requirements.