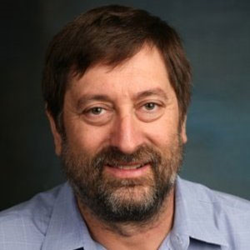 The CathMaps+ app has differentiated itself by providing lifesaving technology to both the patient and the physician.
San Francisco, CA (PRWEB) May 21, 2014
CathMaps+ has been named a Finalist in the 2014 Appy Awards, which is sponsored annually by MediaPost. The 'Appys' are dedicated to acknowledging creativity and excellence in app design. CathMaps+ was selected as a finalist in the category of mapping and location-based technology for its ability to locate the nearest cardiac catheterization lab (cath lab) anywhere in the world in case of a cardiac emergency. The app also identifies and calls the local national emergency number for countries around the world, as well as securely stores and displays the patient's cardiac medical records. The Appy Award winners will be announced in New York on May 21st.
CathMaps+ is the world's first mobile application for people with elevated risk of a cardiac incident - particularly those who have a history of cardiac issues - that integrates critical health history and medical records with an interactive map of catheterization facilities throughout the world. The app is HIPAA compliant.
"We are thrilled to be recognized in the company of the excellent apps in this competition, particularly Trulia and SoundHound in the mapping and location-based app category," said Founder and CEO Danny Oberman. "The CathMaps team leveraged GPS technology and combined it with significant research to give travelers with cardiac issues a new level of comfort and peace of mind. We are excited to be able to provide an app that uses mapping technology to help save people's lives."
In the US alone more than 700,000 people experience a heart attack each year, with nearly 30% of these repeat events. Time is critical to receiving care, as is treatment in a medical facility with a cath lab. CathMaps saves critical time by putting the National emergency number at the user's fingertips and storing important medical history for faster treatment, plus locating the nearest cath lab using GPS technology.
"There is a proliferation of apps in the health care space. Many are in the 'nice to have' category. The CathMaps+ app has differentiated itself by providing lifesaving technology to both the patient and the physician," says Jack Stroh, an Interventional Cardiologist at Robert Wood Johnson University Hospital and St. Peter's University Hospital in New Jersey, and advisor to CathMaps+. "With heart disease on the rise, we must be vigilant in our efforts to provide patients with tools and information that can help improve the quality of their lives."
Oberman founded CathMaps+ following his own cardiac incident in 2013. He combined his experience of living with an elevated risk of heart attack with his technology expertise to create a tool that is easy to use and functional in an emergency, while alleviating anxiety for cardiac patients.