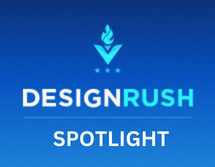 MIAMI (PRWEB) December 16, 2022
According to the World Economic Forum, over 25% of a company's market value directly correlates to its reputation. It suggests that organizations with a strong reputation attract quality customers that engage in long-term relationships.
DesignRush, a B2B marketplace connecting businesses with agencies, interviewed April Wong, COO and CMO at Caller ID Reputation, about phone number reputation and how the company helps optimize data hygiene.
Interview highlights include:

The importance of phone number "reputation" for businesses
The best practices to adopt for improving and maintaining number reputation
What data hygiene is and how companies can track it
How businesses can protect themselves from scams and "robocalls"
The solutions that can help improve customer interaction and connection
How Caller ID Reputation optimizes data
The company's partnership with Webex Calling phone system
Get to know these and more in the full Spotlight interview.
About DesignRush:
DesignRush.com is a B2B marketplace connecting businesses with agencies through expert reviews and agency ranking lists, awards, knowledge resources, and personalized agency recommendations for vetted projects.