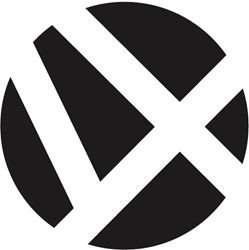 NEW YORK (PRWEB) December 05, 2018
APT212, one of the leading providers of short-term rental accommodations in some of the most desirable location in NYC, is offering a much better and cost-effective rental option for students, interns, and young professionals in New York City. Instead of squeezing your budget to rent a tiny studio apartment, APT212 offers private room rentals in shared apartments. Each bedroom comes fully furnished and has a keypad lock on the door, so you never have to worry about privacy. The common areas of the apartment are shared by all tenants, so you can still enjoy a large space on a smaller budget.
Private rooms are available in easily accessible locations in the city. Renters can choose a private room in shared properties that range from cozy 2-bedroom apartments to spacious 6-bedroom lofts. All these shared apartments are properly furnished and include amenities, such as HD cable TV, high-speed internet, roof decks, as well as others, all at a very reasonable cost.
APT212's online booking website is a convenient way of finding an affordable way to live in a city that is usually known to be too expensive. However, the affordability won't come in the way of the quality of service you are expecting out of the renting process. With APT212, you are guaranteed exceptional customer service and an expert rental agent at your disposal throughout the duration of your rental process.
Renters can choose to rent a private room in some of the safest and most exciting neighborhoods in Manhattan, including East Village, Soho, and Nolita. APT212 provides flexible leasing terms so that renters so that renters with uncertain futures do not have to worry about signing long term leases. APT212 offers short term leases starting with a minimum of 30 days with rentals also allowed up to 12+ months. The best part is that you can rent month to month. APT212 has minimal paperwork which results in a more seamless rental process. Both same day and next day rentals are available if you are in a bind and need an apartment ASAP!
If you have never considered renting a private room in a shared apartment, see some suggested tips here at the APT212 blog. APT212's rental agents put together a list of some helpful tips to Co-Living with other tenants in a shared apartment.
Private rooms are the ideal solution for people who don't want to compromise with their privacy, but at the same time, have a monthly budget they can't spend beyond. APT212 offers them the perfect solution for their accommodation needs. If you have any questions about the rental process this FAQ can be very helpful.
About APT212
APT212 has been the preferred choice of people looking for short-term rental apartments in NYC for a long time now. The available apartments are well furnished and move-in ready.