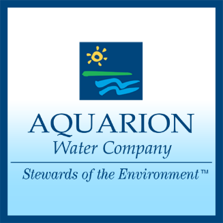 ART helped significantly reduce our audit research time, as we can now go through various periods and find whatever is needed within minutes
NEW YORK (PRWEB) July 21, 2020
SkyStem LLC, a provider of automated month-end close account reconciliation software, is pleased to announce Aquarion Water Company's success story on reducing the time spent on their month-end close process with ART. Aquarion Water Company, a subsidiary of Eversource, is a public water supply company for Connecticut, Massachusetts and New Hampshire residents with approximately 230,000 customers. Founded in 1857, as a means to deliver fresh water to sailors and merchants, the company has evolved into the largest investor-owned water utility in New England and is among the seven largest in the United States.
"ART helped significantly reduce our audit research time, as we can now go through various periods and find whatever is needed within minutes," said Aquarion Water Company's Corporate Controller. "I wish we had adopted ART sooner as the automated process was smoother than a manual process."
Since implementation, ART has enabled Aquarion Water Company to achieve the following:

Decrease financial statement risk through high quality reconciliations.
Better satisfy internal and external auditors.
Instantly access reconciliations and supporting documents.
Faster and easier electronic sign offs.
Reconciliation process is standardized and centralized with ART's standard forms.
For more information on Aquarion Water Company's success and benefits from adopting ART, read the case study here.
About SkyStem LLC
Headquartered in the heart of New York City, SkyStem delivers a powerful month-end close solution for organizations seeking to streamline their financial processes. The company's flagship solution, ART, is an enterprise technology that helps CFOs and Controllers shorten the month-end close and the time to issue financials by automating balance sheet reconciliations, managing month-end tasks, performing flux analysis and providing insightful reporting. The web-based solution streamlines and eliminates up to 90% of manual activities while strengthening internal controls and corporate governance.