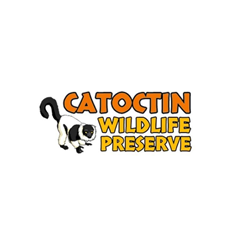 THURMONT, Md. (PRWEB) November 13, 2019
Landscaping contractors from the tri-state area are converging on Catoctin Wildlife Preserve in Thurmont to complete a new, naturally balanced koi pond. The work is being done as part of a Certified Aquascape Contractors (CAC) Build, which brings water feature contractors and distributors together for real-world training intensives with an experienced instructor.
Aquascape's Ed "The Pond Professor" Beaulieu will lead the construction of a 25,000-gallon water habitat for Japanese Koi and ornamental fish, creating a revitalized centerpiece for the expanding Asian Trail at the Preserve. When complete, the exhibit will replace a 16,000-gallon pond installed in 2007.
Guests will see a naturally-balanced habitat with mechanical and biological filtration, fish and aquatic plants. Tiered waterfalls provide aeration, gravel and stone support beneficial bacteria, and aquatic plants purify the water. The result will be a crystal clear wetland environment.
When the trail opens to Preserve visitors in 2020, new pathways will wind past Snow Leopard, Asian Small-Clawed Otters, a wading bird rookery with Sacred Ibis and Abdim's Stork, and Japanese Red-Crowned Cranes, an endangered species bred at the Preserve.
Beaulieu's work has been featured on the cover of Architectural Digest, has appeared on several HGTV and DIY channel shows, and served as the project manager for the installation of water features at the Flower and Garden Festival "Water Garden Wonders" highlight at Epcot Center.
The build occurs November 19 and 20, and is the result of coordinated community efforts by the Preserve's in-house staff, host CAC Kingdom Landscaping, host Aquascape Distributor Turf Equipment and Supply, and an estimated 50 participating contractors. Heavy equipment dealers Bobcat of Frederick and Rentals Unlimited of Frederick have donated excavation equipment and tool rentals for the build. Barrick & Sons will deliver over 85 tons of river gravel.
Donate to the project and see photos at http://www.catoctinwildlifepreserve.com/koi/