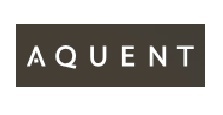 BOSTON (PRWEB) November 05, 2018
Aquent and Vitamin T are again calling on design and digital talent around the world to get creative for a good cause with the 2019 Designing for Good competition. Now in its third year, Designing for Good invites creators to come up with innovative and creative proposals to benefit their favorite nonprofits. Entrants will be evaluated by a panel of design experts, and five winners will be selected to each receive a $5,000 grant to support their proposed design plan. Aquent and Vitamin T will accept proposals through January 18, 2019.
"Designing for Good has helped raise the visibility of both deserving nonprofits and some very talented creatives," said Cheryl King, president of Aquent. "We're very excited to be able to continue the work of Designing for Good and look forward to seeing the unique design solutions creatives dream up for the causes that are close to their hearts."
To enter the competition, each entrant must submit a 90-second video outlining their design plan for the nonprofit of their choice. Videos will be judged by a panel of distinguished industry experts, with the winning selections based on which plans are deemed the most creative, practical, and potentially beneficial to the nonprofit.
This year's judging panel includes:

Marianne Dear, creative lead at Wellcome
Rick Byrne, creative lead at Oracle
Jason Pamental, designer/strategist/tinkerer/typographer
Hal Apple, change management for Marketing and Creative Teams
Proposals from last year's Designing for Good competition included everything from creating an interactive, global partner website to an avatar-generating app that empowers young women. "Great design draws attention, so it's only natural that creatives would want to use their gifts to attract attention to the issues they care about," said Susie Hall, president of Vitamin T. "Designing for Good gives them a platform and the financial means to help nonprofits raise awareness and, ultimately, raise more funds."
A list of winners and their winning causes from the 2018 Designing For Good competition included:
Becca Rand/World Care, providing recycled equipment for people in need;
Roberta Morris/Career Girls, inspiring girls to pursue STEM careers;
Chris Ballasiotes/Northwest Adoption Exchange, connecting children in foster care with adoptive parents;
Jacquie Cheek/City Heights Coffee Shop, offering on-the-job training for at-risk youth;
Keir Janey/Write Boston, strengthening the writing skills of students.
Creatives who wish to enter the 2019 Designing for Good competition should submit their video at the Designing for Good website no later than January 18, 2019.
About Aquent LLC
Aquent is the world's largest marketing and creative staffing and recruiting firm, providing total workforce solutions that range from temporary and permanent staffing to freelancer management and the outsourcing of entire teams. A five-time recipient of Inavero's Best of Staffing Client Award, Aquent delivers innovative workforce solutions that simultaneously drive marketing results for clients and provide talent with the best career opportunities. Aquent LLC's divisions—Aquent, Aquent Studios, and Vitamin T—span seven countries on four continents. To learn more, visit aquent.com.