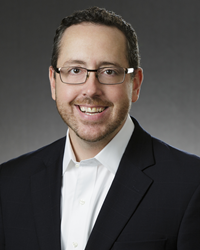 "We are very fortunate to have someone as talented as Jeff leading Aquitas forward. He is uniquely suited to drive the expansion of our Connected Maintenance solution." - Wayne Brission, Owner and Founder of Aquitas
ROSWELL, Ga. (PRWEB) December 06, 2019
Aquitas Solutions, a leading provider of Enterprise Asset Management (EAM) and IoT solutions that optimize asset intensive industries, announced today that current COO of Aquitas, Jeff Brown, has been named the new Chief Executive Officer (CEO) - effective January 1, 2020. Jeff's extensive background in IT and Maximo have made him a valuable asset to the Aquitas team, and his innovative mindset and leadership will continue to drive Aquitas forward.
"We are very fortunate to have someone as talented as Jeff leading Aquitas forward," said Wayne Brisson, Owner and Founder of Aquitas. "He is uniquely suited to drive the expansion of our Connected Maintenance solution to include AR and AI for the benefit of our customers. The organization and our customers are in great hands with Jeff and I couldn't be more optimistic about the future."
Wayne Brisson will continue to be involved in operations at the board level. Jeff has been with Aquitas since 2013 and played a major role in the development of their award-winning Connected Maintenance solution as well as overall improvement and excellence of operational processes and business strategy at Aquitas. Under Jeff's leadership, the company will expand their IoT offerings and continue delivering tactical solutions in Enterprise Asset Management across industries.
This leadership change reflects Aquitas' commitment to quality excellence and continued growth as the leader in the IoT and maintenance space. Aquitas is excited to further develop their innovative IoT solution offerings under Jeff's leadership and make strides to improve maintenance operations through digital transformation.
About Aquitas Solutions
Aquitas Solutions is a leading provider of EAM and IoT solutions that optimize asset intensive industries. The Company prides itself on working strategically and collaboratively with the top, globally recognized EAM and IoT platform solution providers to heighten business value and bring bottom-line benefits to their clients.
Based in Atlanta, GA, Aquitas' leadership team and management consultants have industry leading enterprise asset management experience and have been early adopters of IoT technology helping clients leverage their EAM system to optimize performance and improve productivity and service levels across the entire spectrum of their organization.
The Company has a long history of delivering faster, smarter, and more agile solutions at a competitive rate helping customers streamline their internal processes and compete more efficiently in an increasingly synergetic world.
Aquitas Solutions is a registered Service-Disabled Veteran Owned Small Business (SDVOSB) and proud supporter of Women in Reliability Asset Management (WIRAM).
http://www.aquitas-solutions.com/