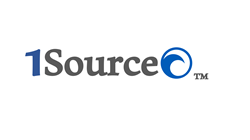 Customers often don't know where to go for help. Is it an infrastructure problem, a bug, configuration issues, training, or some combination of issues? - Jeff Brown, Partner at Aquitas
ROSWELL, Ga. (PRWEB) November 02, 2021
Aquitas Solutions, a leading provider of Enterprise Asset Management (EAM) and IoT solutions that optimize asset intensive industries, announced the launch of their support service offering: 1Source. Managing enterprise applications like Maximo and ThingWorx can be challenging, so Aquitas created the 1Source experience to let clients offload the challenges of their support needs and streamline communication within one Aquitas portal.
"Customers often don't know where to go for help," commented Jeff Brown, Partner at Aquitas. "Is it an infrastructure problem, a bug, configuration issues, training, or some combination of issues? 1Source puts the triage and resolution on Aquitas. It's our job to solve problems quickly and effectively."
Based on the needs and contract type of the client, Aquitas can advise whether a designated account manager and pre-packaged hours, cloud services or first-level support are required. By choosing 1Source, clients can concentrate on their business and not their technology. For more information, visit the Aquitas website or contact the team at info@aquitas-solutions.com.
About Aquitas Solutions
Aquitas Solutions is a leading provider of EAM and IoT solutions that optimize asset intensive industries. The Company prides itself on working strategically and collaboratively with the top, globally recognized EAM and IoT platform solution providers to heighten business value and bring bottom-line benefits to their clients.
Based in Atlanta, GA, Aquitas' leadership team and management consultants have industry leading enterprise asset management experience and have been early adopters of IoT technology helping clients leverage their EAM system to optimize performance and improve productivity and service levels across the entire spectrum of their organization.
The Company has a long history of delivering faster, smarter, and more agile solutions at a competitive rate helping customers streamline their internal processes and compete more efficiently in an increasingly synergetic world.
Aquitas Solutions is a registered Service Disabled Veteran Owned Small Business (SDVOSB).
http://www.aquitas-solutions.com/