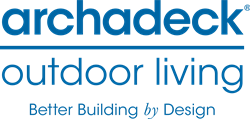 FREDERICKSBURG, Va. (PRWEB) February 05, 2021
North America's premier outdoor living space builder, Archadeck Outdoor Living, is pleased to announce the opening of Archadeck of Fredericksburg-Woodbridge. This new Archadeck location is owned and operated by Brian and Judy Zdgiebloski.
Starting in August 2020, Archadeck will offer exceptional outdoor living space design and building services to the following areas: Fredericksburg, Stafford, Spotsylvania, and Woodbridge. The Zdgiebloskis will custom design and build outdoor living spaces for clients, including decks, hardscapes, patios, pergolas, porches, outdoor kitchens and more.
Brian started his career in custom woodworking and design in 1990 and continued his career by working for one of the premier custom builders in New York state in construction management. After 10 years, he decided to start his own company specializing in exclusive vacation homes. In 2015, Brian moved to Virginia and worked for a developer as the Director of Architecture where he provided design expertise for townhomes and condominiums. With Brian's entrepreneurial spirit and design-build experience, Archadeck was the perfect choice for this next chapter.
Judy brings a designer eye to the partnership with her experience as an Interior Designer. She has an integrated knowledge into the means and methods to material installs from working in the commercial and residential space. She later worked as a Business Manager for their construction management company and helped grow the business. Judy's experience in both design and business operations will be an asset to the Archadeck business and its clients.
"We are thrilled to have Brian and Judy join the Archadeck family," announced Mike Reeder, Vice President and Brand Leader of Archadeck Outdoor Living. "Their combined experience in construction and design is a perfect fit for the Archadeck business and will undoubtedly set them up for success."
About Archadeck Outdoor Living
Archadeck Outdoor Living is North America's largest builder of custom-designed and built decks, screened porches, sunrooms, outdoor living rooms, outdoor kitchens, and outdoor living structures. Qualified Remodeler and Remodeler Magazine consistently rank Archadeck at the top of their respective annual "Best" lists. Archadeck projects have graced the covers of Gardens, Decks and Patios and Decks & Backyard Projects. The company has been featured in articles in This Old House, Smart Money, Coastal Living, Better Homes & Gardens, and Gardening & Deck Design, as well as on HGTV. Additional information can be viewed at http://www.Archadeck.com/.